Under office stress attack? Need a break that doesn't feature a mountain of email guilt? Say 'Howdy' to Iceland's delightfully bonkers tourism campaign: Email Responding Horses! Yes, it's as kooky as it sounds!
Dubbed "OutHorse Your Email," this service recruits Iceland's majestic, keyboard-slapping horses to man your inbox while you bask in the icy bliss of Icelandic landscapes. Sounds like a prank? Nay, my friend, nay!
As the campaign brightly boasts, "Boss's email bugging your glacier hike? Worry not! Our four-legged, furry secretaries are here to keep your vacation boss-free. (No kidding!)"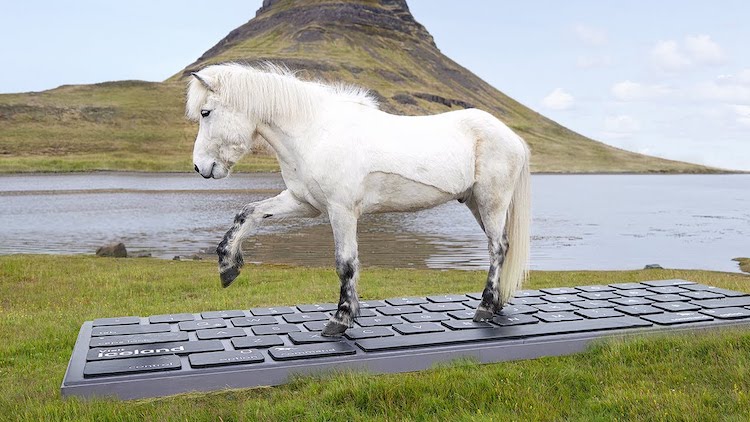 You can choose from a trio of hoofed helpers, each more quirky than the next. There's Litla, the nap-loving speed-typer, Hrímnir, the assertive one with glossy locks, and finally, Hekla, your friendly corporate jargon guru. And oh, they type on horse-sized keyboards. Coherence? Well, no promises there. They're horses, for crying out loud!
So, chill, and let your inbox trot to the rhythm of horse hooves while you unwind. Visit OutHorseYourEmail.com and live the vacation dream, pony style!
More info: Visit Iceland