It's called the Haiku Stairs, also known as the Stairway to Heaven Hawaii, and it has one of the most breathtaking views on the entire planet.
However, that view comes with a price because it's actually illegal to climb. The stairs were originally installed during World War II so the military could access a radio station antennae that sat roughly 2,000 feet up in the mountains.
Located on the Hawaiian Island of Oahu, which reaches a peak of nearly 3,000 feet, is forbidden by the Hawaiian government due to liability issues and land access problems. A guard was even present during the day (though many people now say the guard is gone).
Even with all the restrictions, it doesn't stop the thrill seekers, they say it's worth the risk of being arrested. There are many parts to the hike that are pretty terrifying, but one of the scariest moments is early on when you're forced to climb a ladder vertically up a steep mountain.
Stairway To Heaven In Hawaii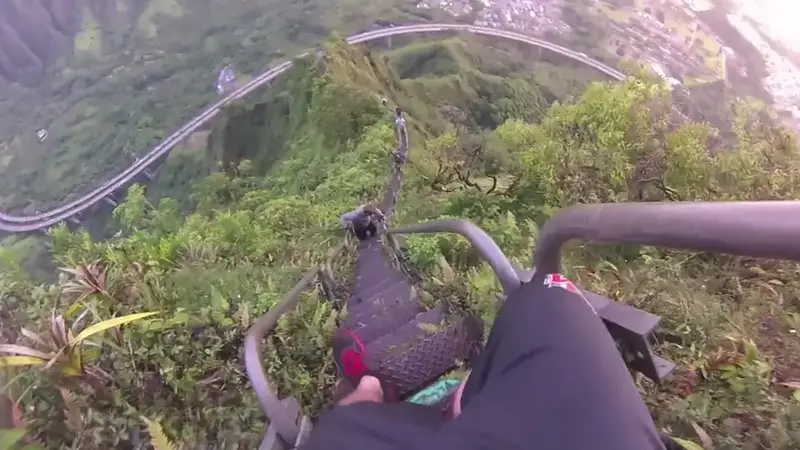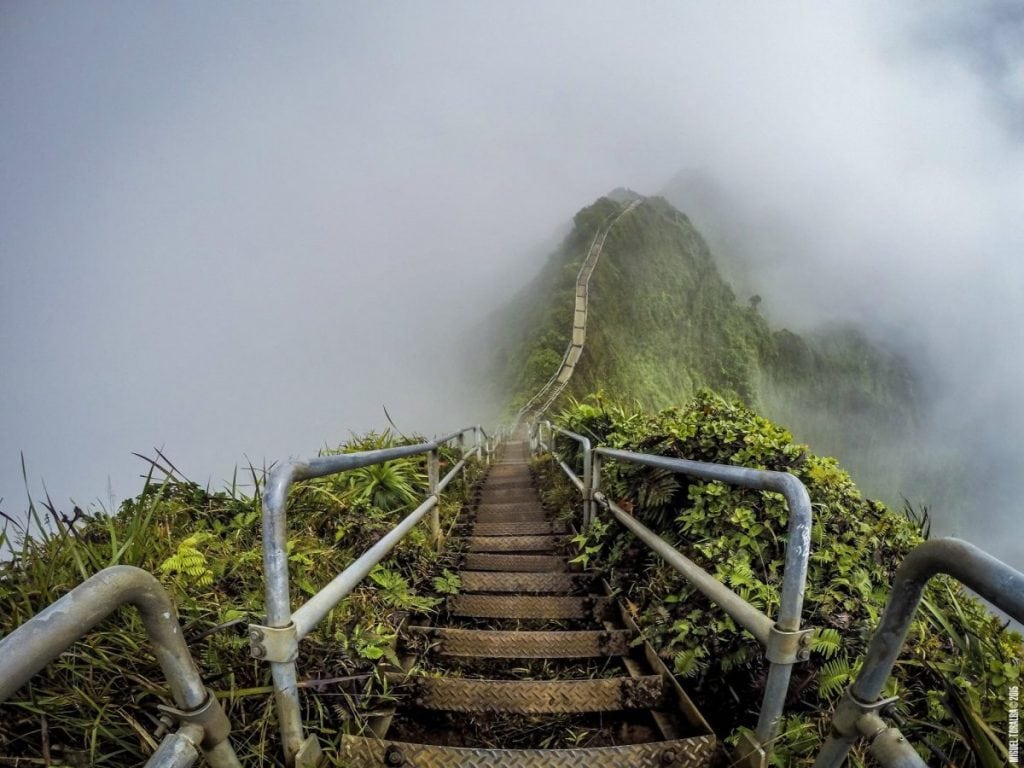 photo credit: Miguel Toralba
There are 4,000 stairs in total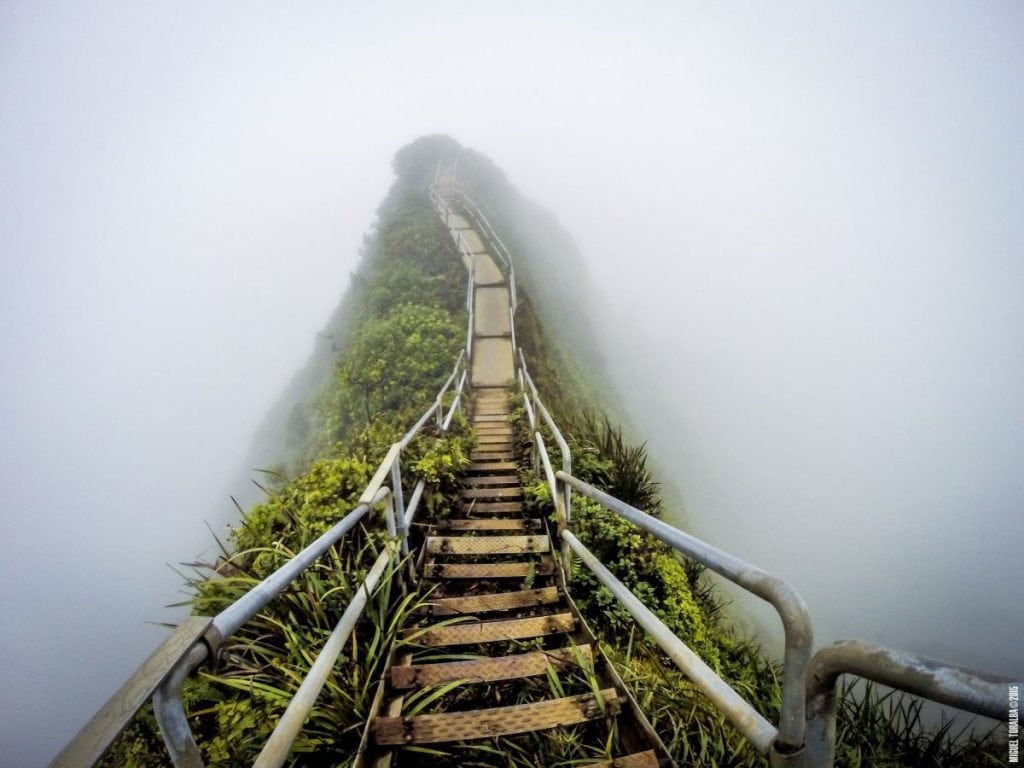 photo credit: Miguel Toralba
Recently a powerful storm damaged most of the stairs making it now almost completely inaccessible in some spots. The entire fate of the stairs is now up in the air unless community organizations come together to fix it—> *Update on this below.
The view is absolutely worth it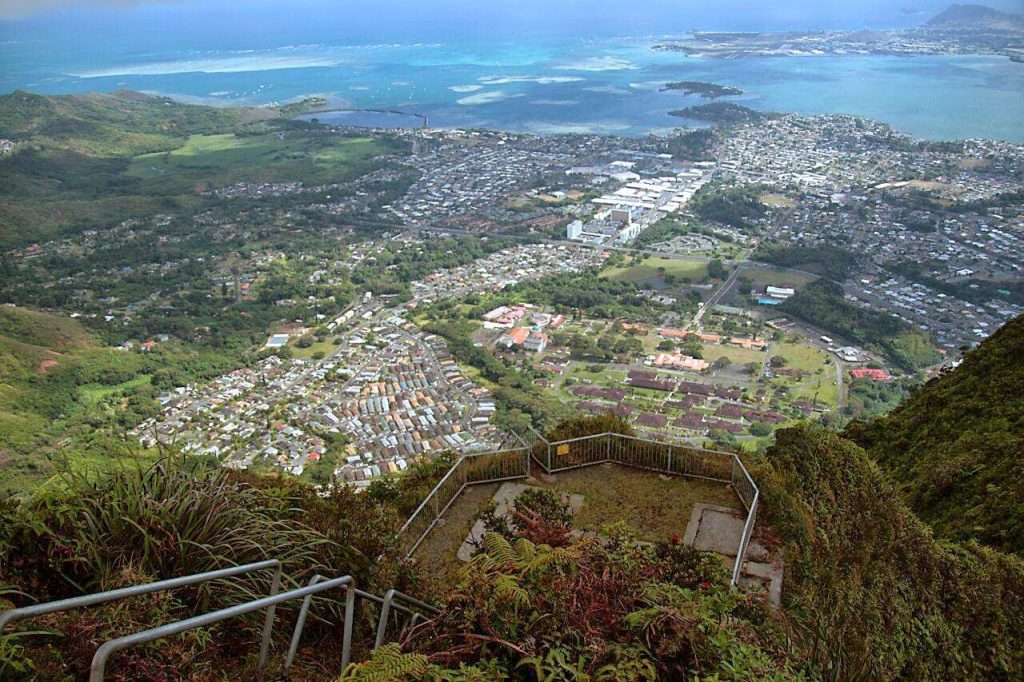 photo credit: Brock Roseberry
The steps up the steep mountain actually use to be all made of wood, if you can believe it. However, in the mid-1950s, those wooden steps were replaced with sections of metal steps and ramps totaling approximately 3,922.
Just imagine walking around on wooden steps, that would be even more terrifying.
Many people start the hike early in the morning when it's still dark so they can catch the sunrise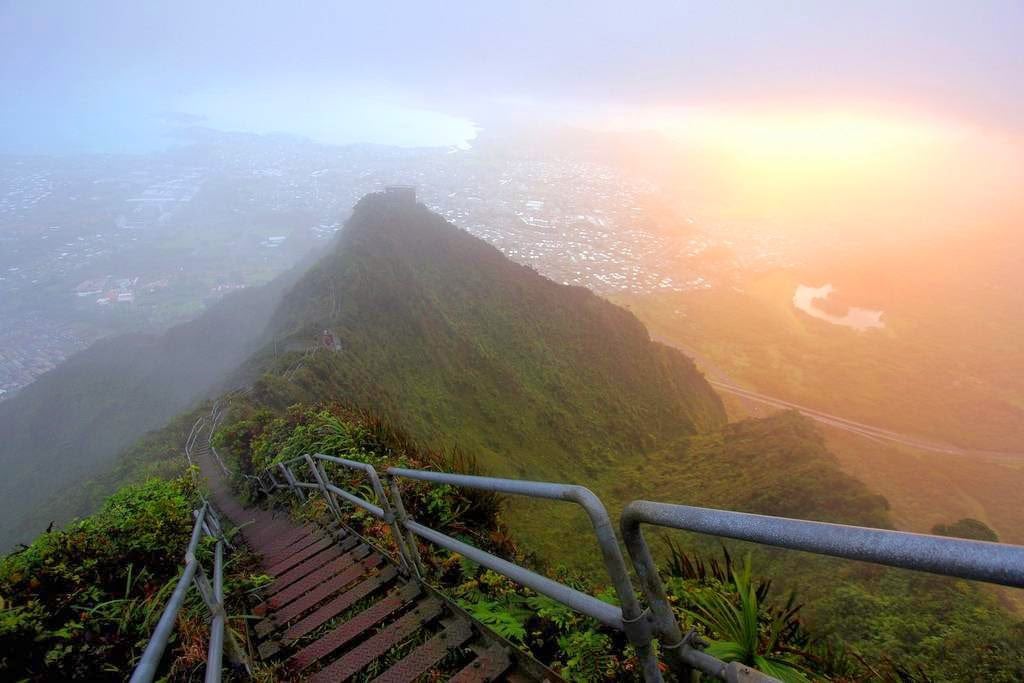 photo credit: Michael Keany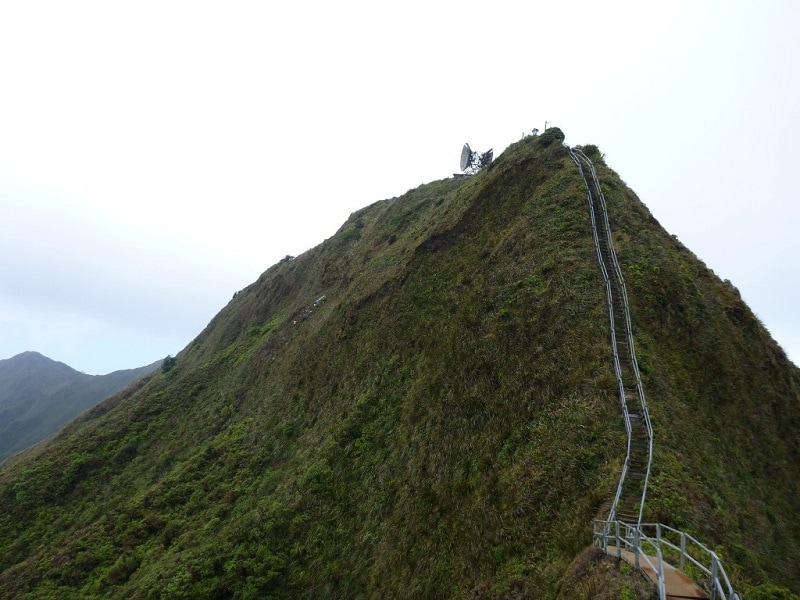 photo credit: Art La Flamme
Haiku Stairs
On April 27th, 2020, by unanimous decision, they backed the idea of transferring management of the controversial hiking trail to the City and County of Honolulu.
According to Friends of The Haiku, the board will continue financing security to deter hikers, that's about $250,000 per year.
"It was built for the military, well-fit people. Maybe two at a time for repairs. It's not built as a tourist attraction. It's not built for people to go up and down all day long. The trash and garbage are immense. They're not going to manage that," Allen Walterman, [who] lives near Haiku [sic] Stairs, said.
"With Monday's vote, there is a chance for people to enjoy the stairs legally in the future. Meantime, it remains closed and illegal to access." If you liked the Haiku Stairs, check out one of the world's most dangerous jobs!
For more information visit: Friends Of The Haiku Stairs