Just when you thought there was no hope for discarded thrift store paintings, they prove their worth.
Artist David Irvine has managed to turn these once-hopeless paintings into something worthy of your attention by inserting pop culture characters, celebrities, and memes into the forgotten paintings.
From Darth Vader to Vincent Vega in "Pulp Fiction," Michael Meyers, and much more, here are a few fantastic thrift store paintings that have been transformed.
Irvine purchases these paintings from various places like thrift stores, and yard sales, and found on the curb. About 90% are prints or lithographs, with the remainder being mass-produced oil paintings or anonymous paint-by-numbers.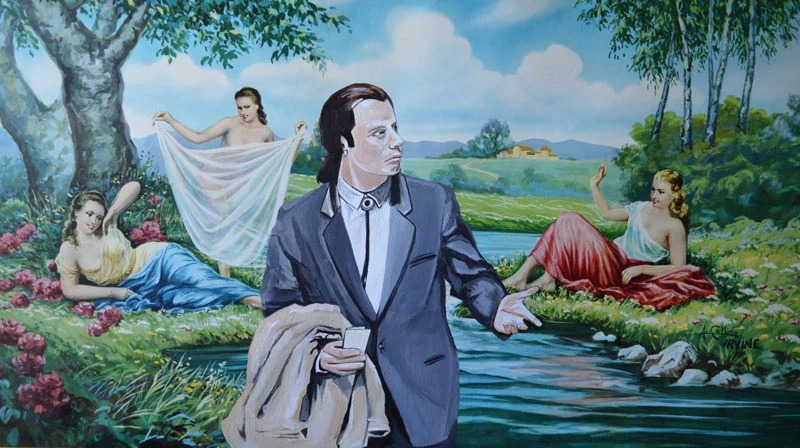 "The first step is to touch up any scratched, sun-bleached, or damaged areas, and then I add in my own elements," said David on his Facebook page The Gnarled Branch.
"From pop culture references to add in my own characters the only rule I have is that I'll never paint over the original signature. Once completed the frame is repaired or painted if necessary and then it's ready for its new owner. My redirected paintings have ended up in homes and businesses around the world and it's been a very fun and rewarding series to work on."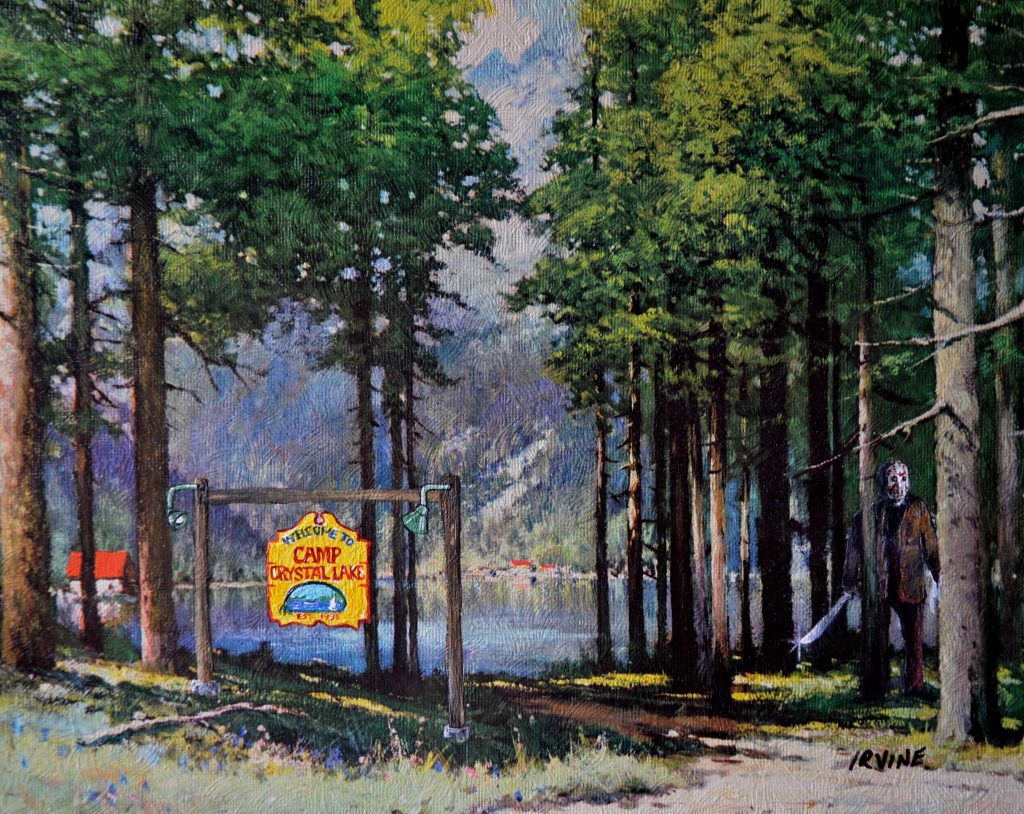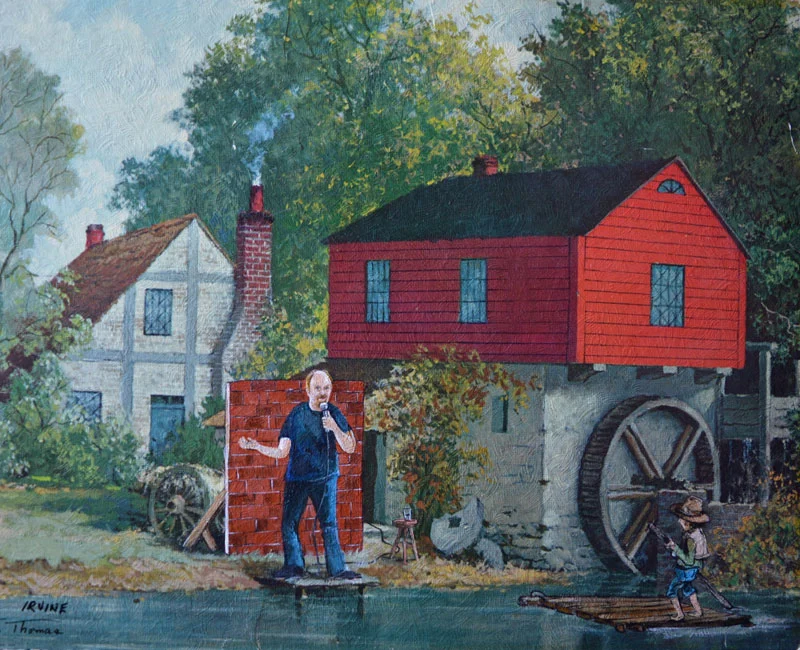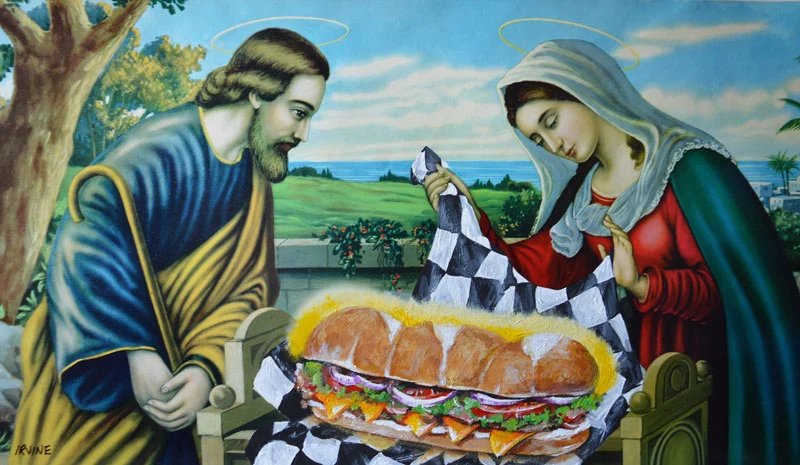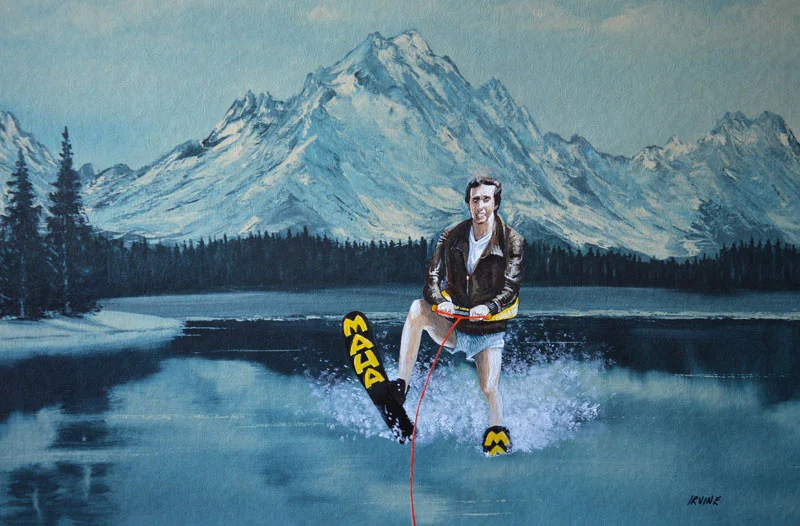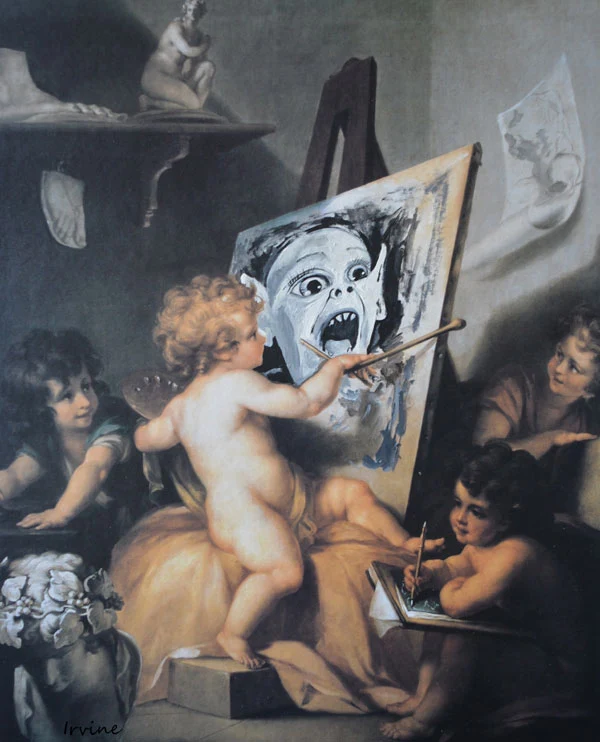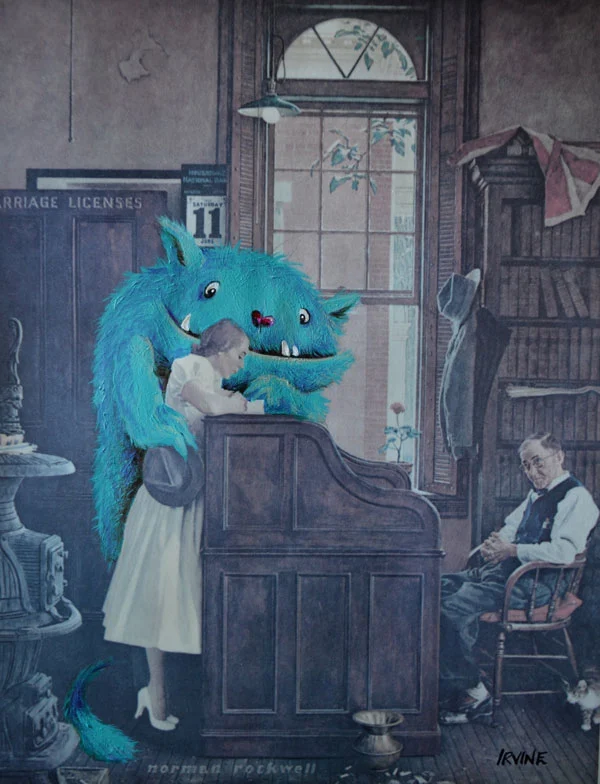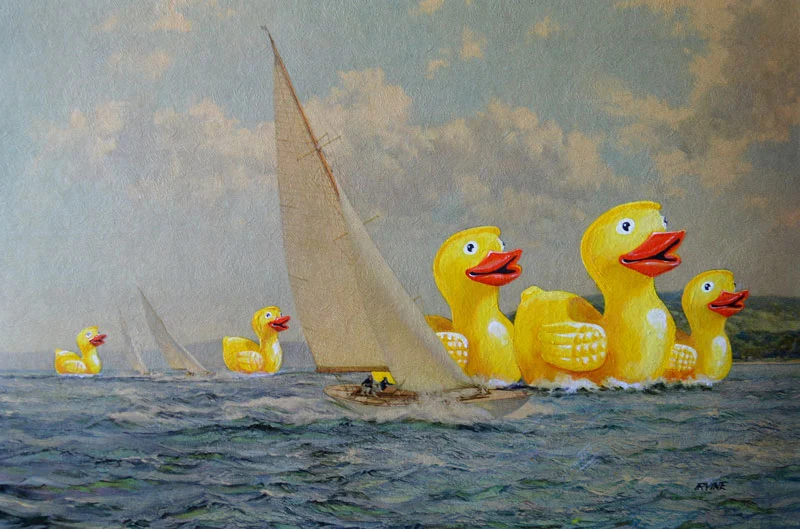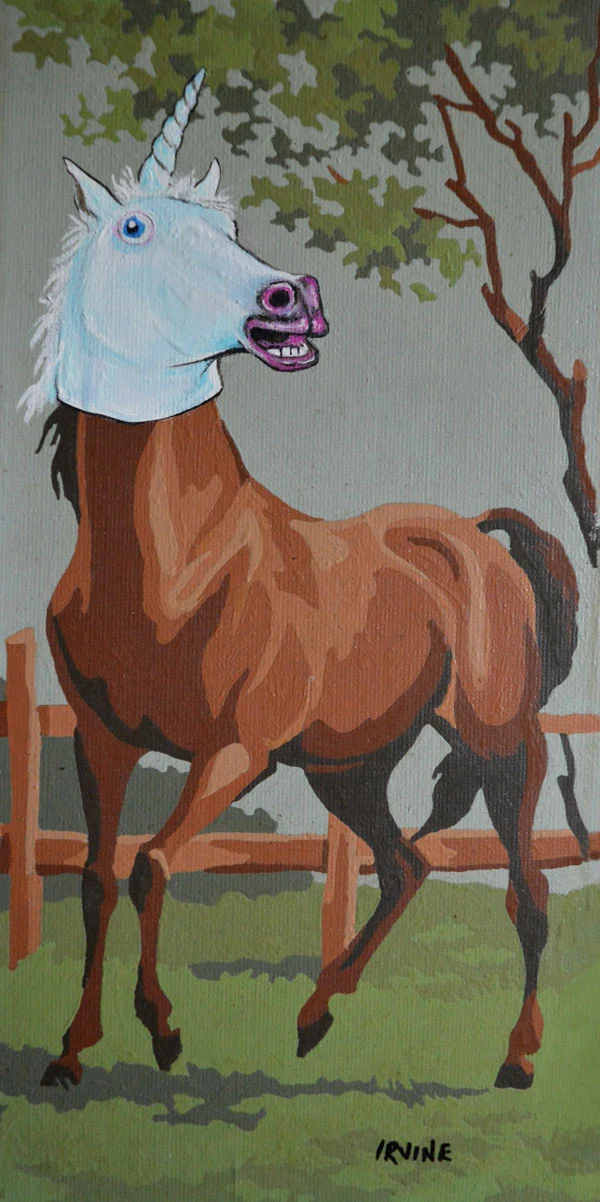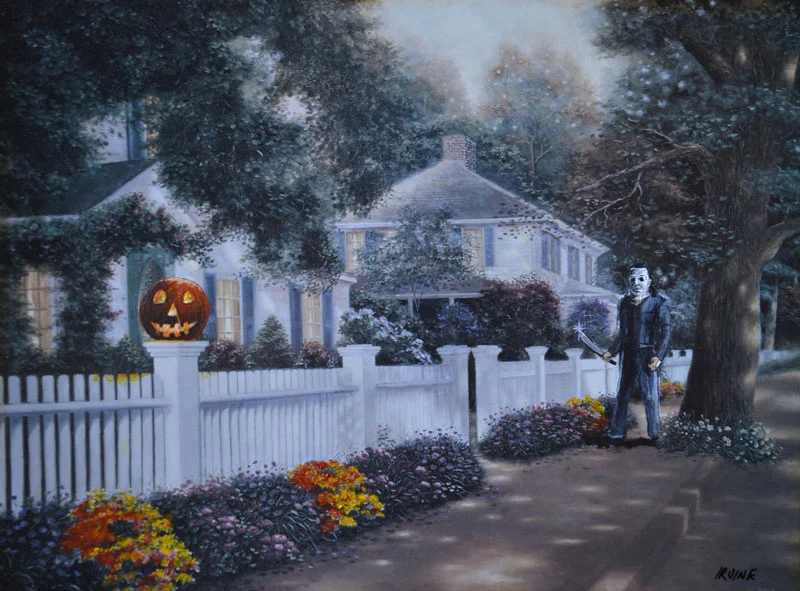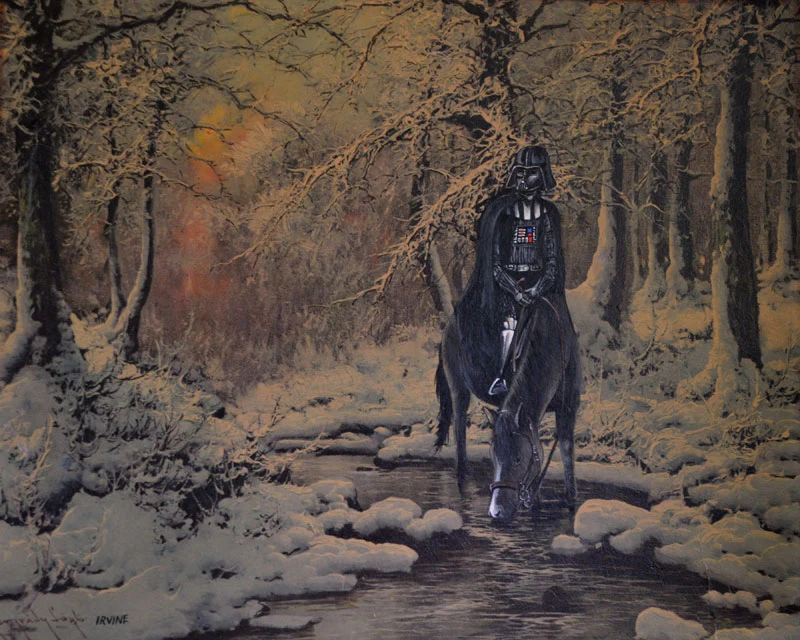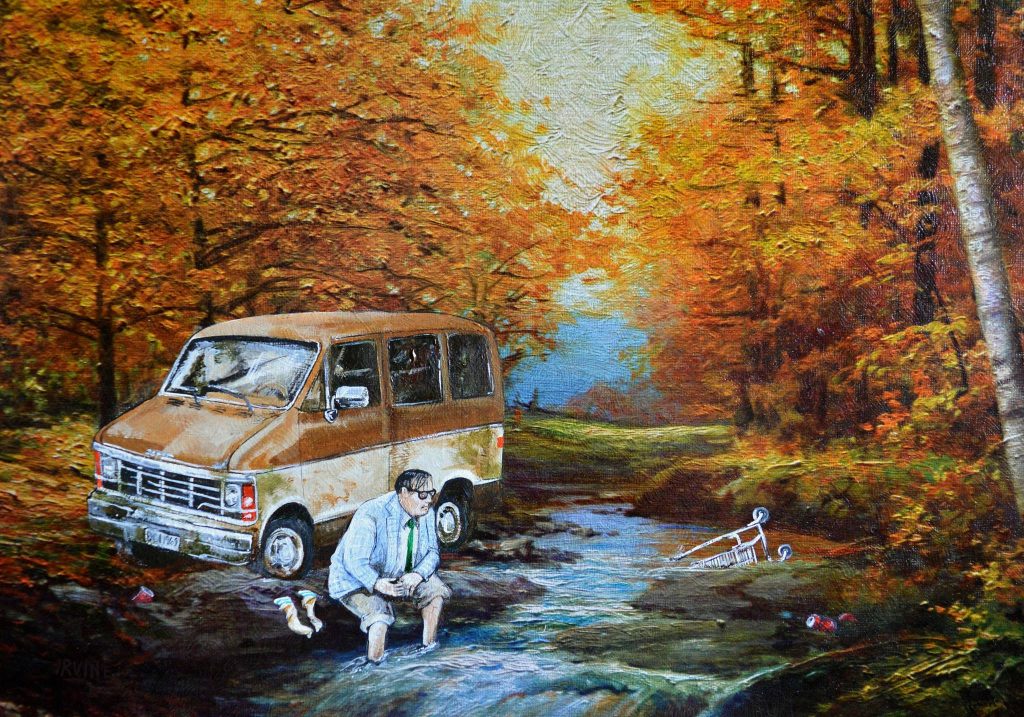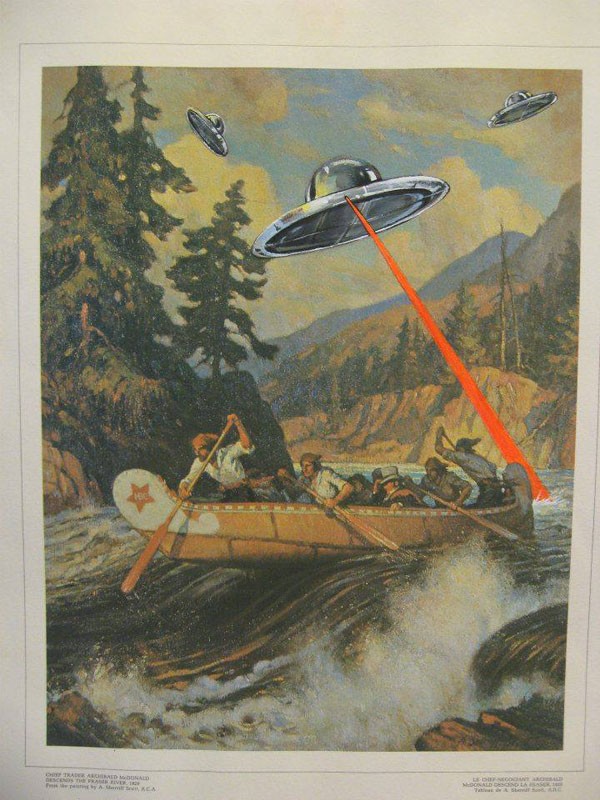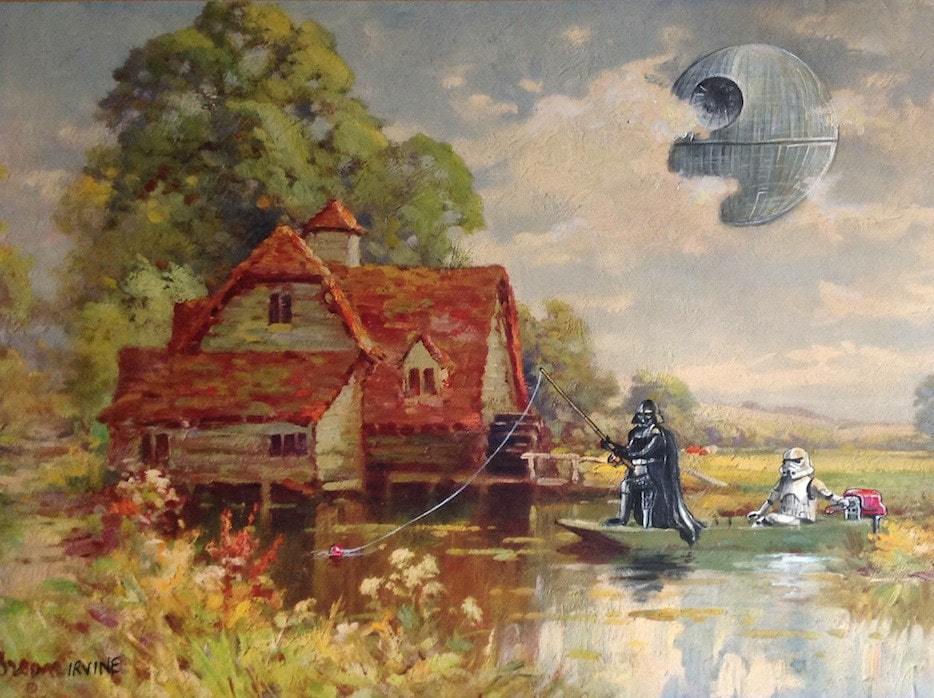 You can check out more from David over at his website here and can also purchase prints of the originals and other merchandise at Society6 and Redbubble.