Unlike most artists, Jason deCaires Taylor's art is not on display in a clean contemporary building, it's actually at the bottom of the ocean 30 feet down to be exact, in Cancun, Mexico.
The Cancun Underwater Museum holds about 400 sculptures used from materials that encourage coral growth and form a new home for a variety of aquatic creatures.
Taylor began the project back in 2009 and is far from being done with it, but what he has so far is beyond incredible. It takes about 20 minutes to view the entire underwater museum from a glass-bottom boat, but if you really want to experience it you should scuba dive and explore it for yourself.
The museum has recently been voted by Forbes as one of the world's most unique places to visit and is one of the largest and most ambitious projects underwater in the world.
Jason deCaires Taylor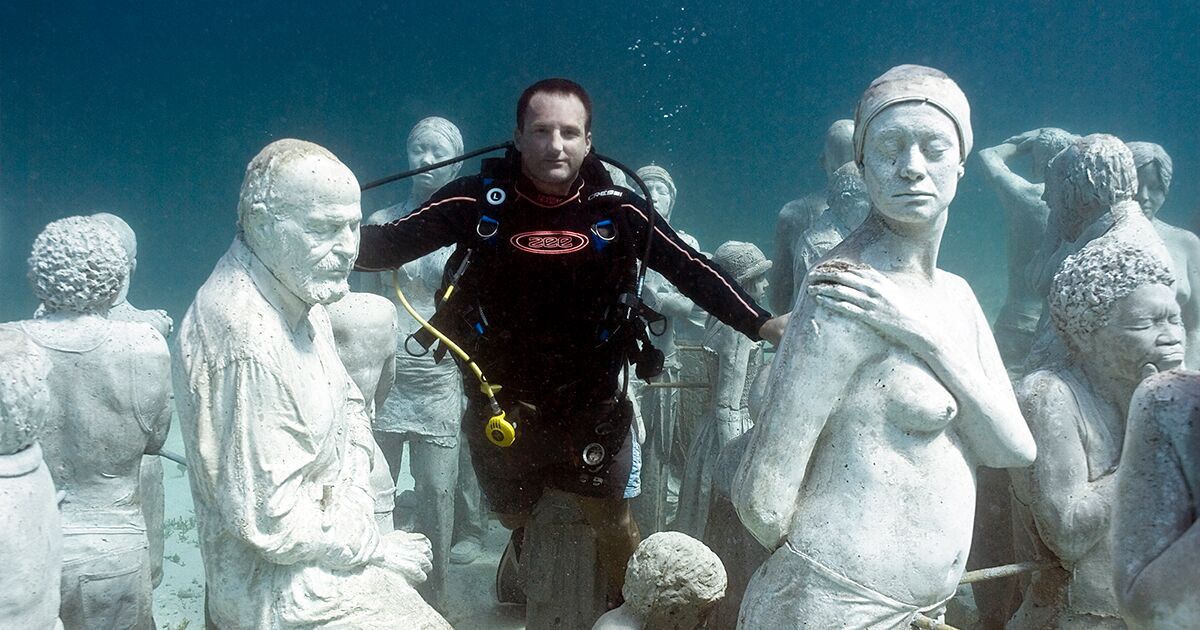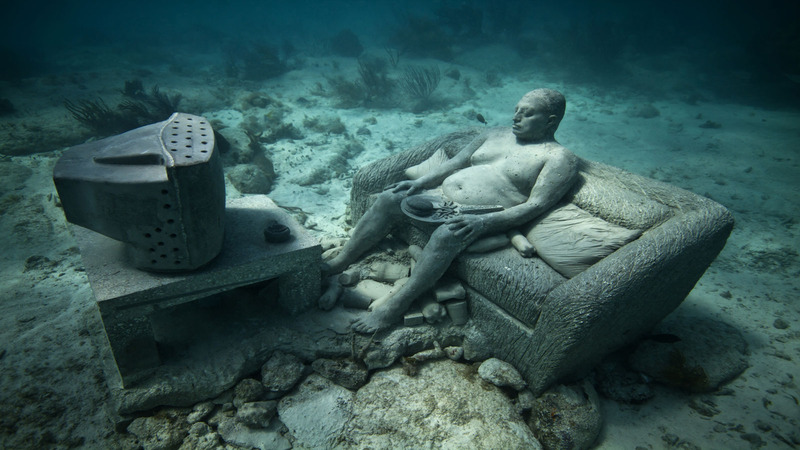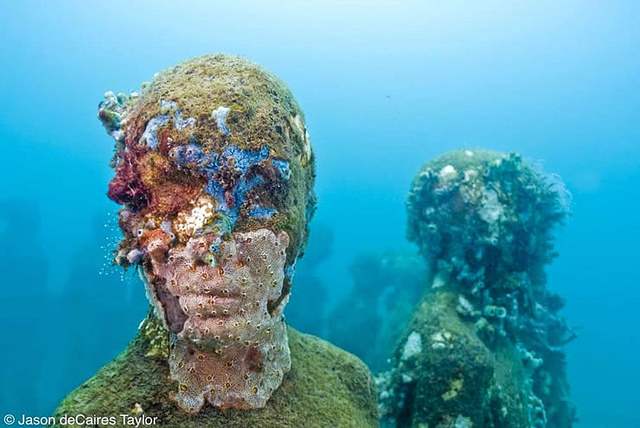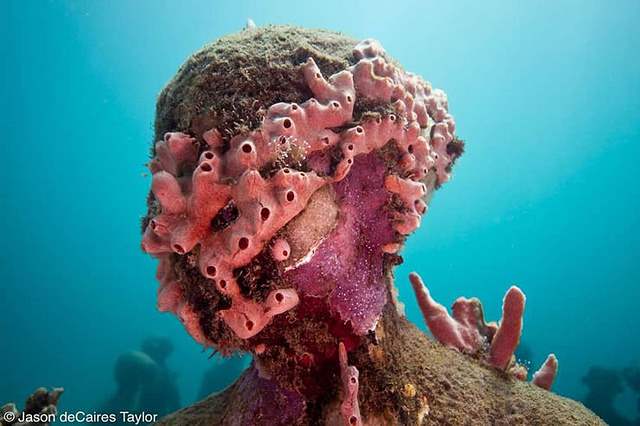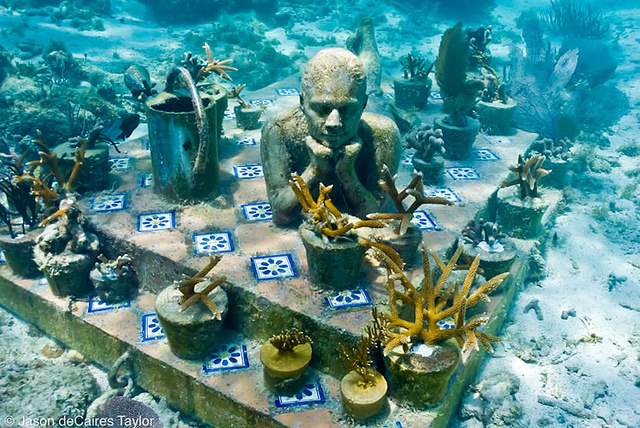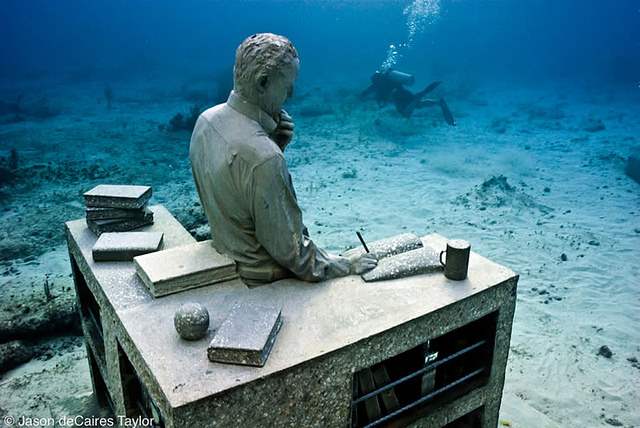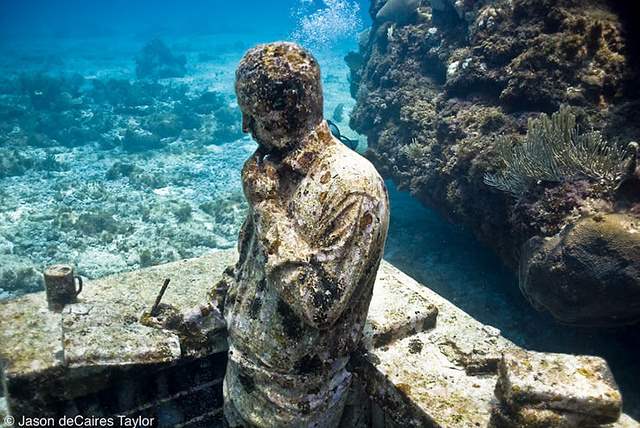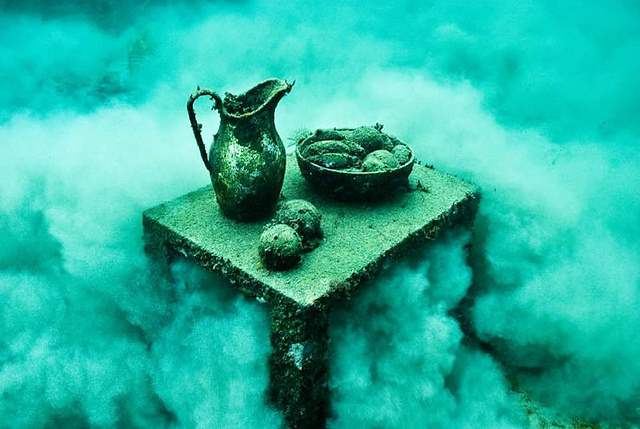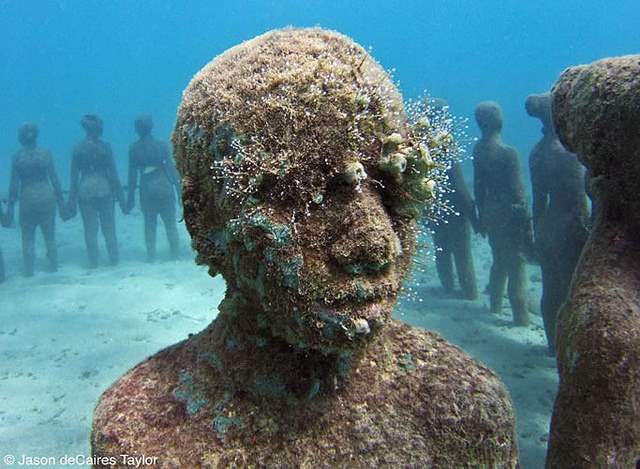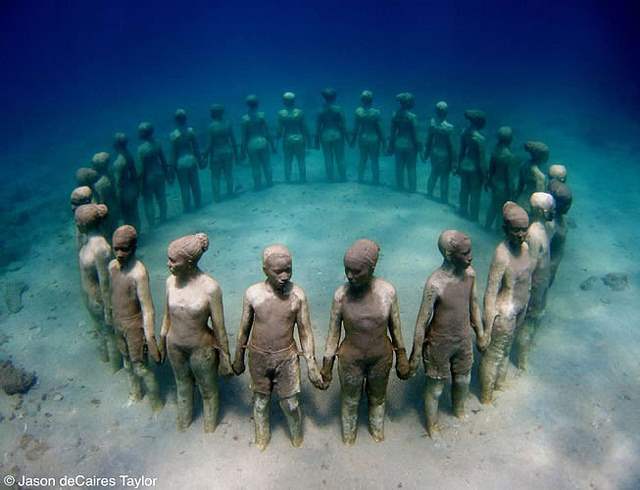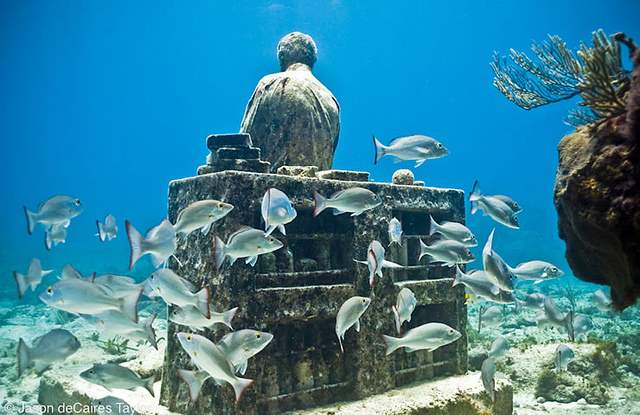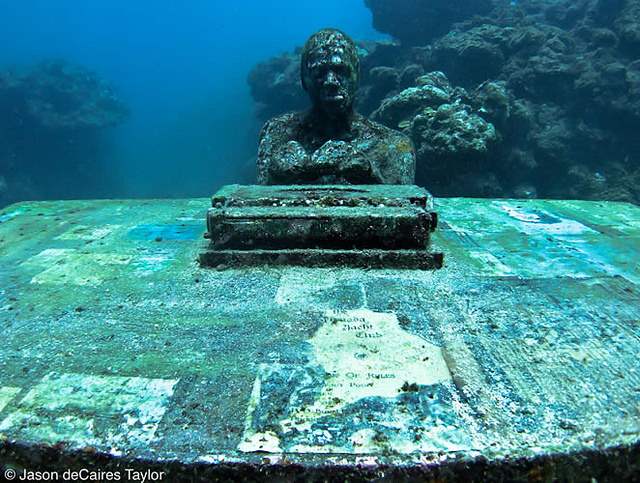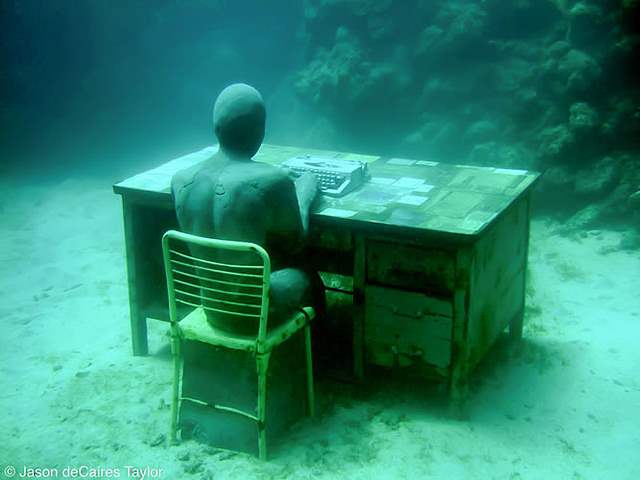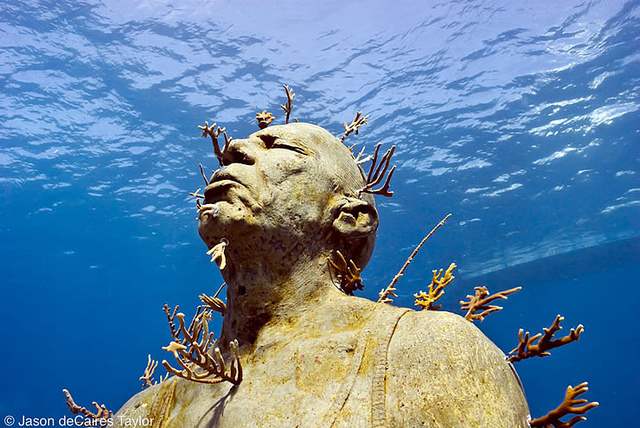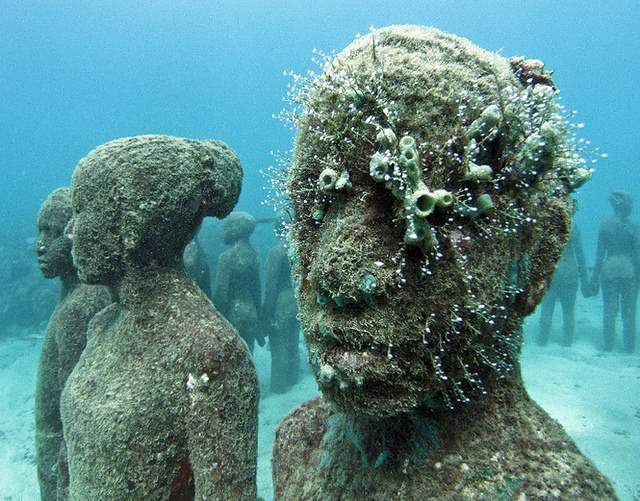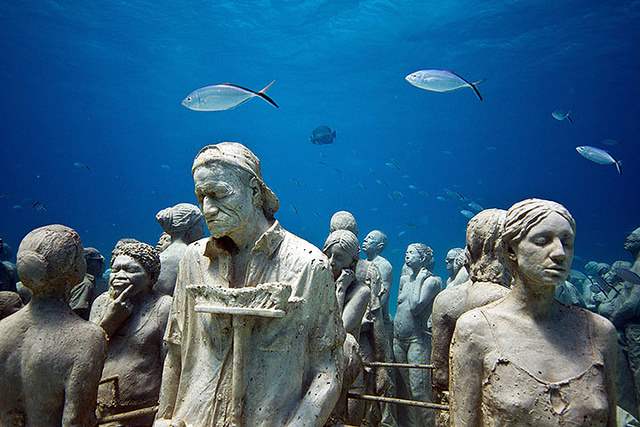 What do you think of these? This is definitely on my bucket list of places to see. If you thought that was cool make sure you check out 2,200-year-old mosaics discovered in an ancient Greek city!
Photo credit: Jason deCaires Taylor