Imagine if the sidewalks could talk, or better yet, show you a magical world! That's precisely what artist David Zinn does. He transforms those ordinary, boring gray sidewalks into whimsical playgrounds, bursting with flying pigs, adorable rodents, and even unexpected visitors from outer space.
David's delightful characters spring to life from overgrown grass and sidewalk cracks, giving you a peek into their universe. They're not just doodles, but interactive optical illusions that seem to exist side by side with folks walking by.
Guess what? While many artists had to hit pause because of the pandemic, David found his silver lining in his open-air studio – the streets of Ann Arbor, Michigan.
His neighborhood became his massive, ever-changing canvas, providing countless spots for his playful characters to chill and soak in the view.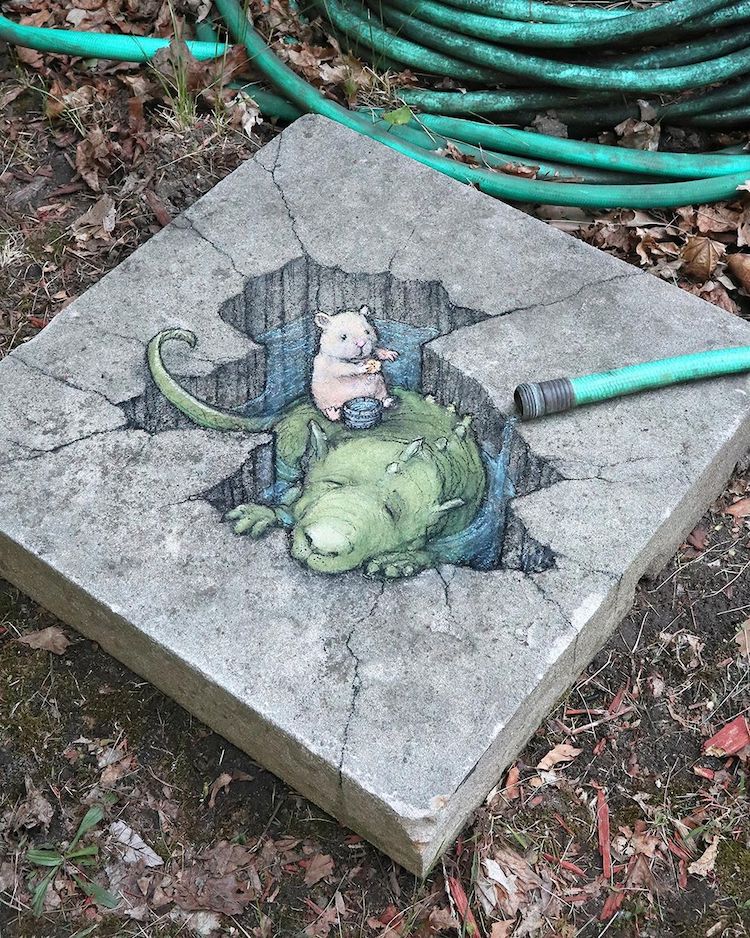 Take for instance, Nadine, a mouse who loves to fly. David uses leaves peeking up from between bricks to give her wings. How cool is that?
David shares, "Even during these unusual times, I'm thankful that there's room for some fun and silliness. I'm lucky that my chalk art is something I can do safely, keeping my distance, and still bringing joy to others."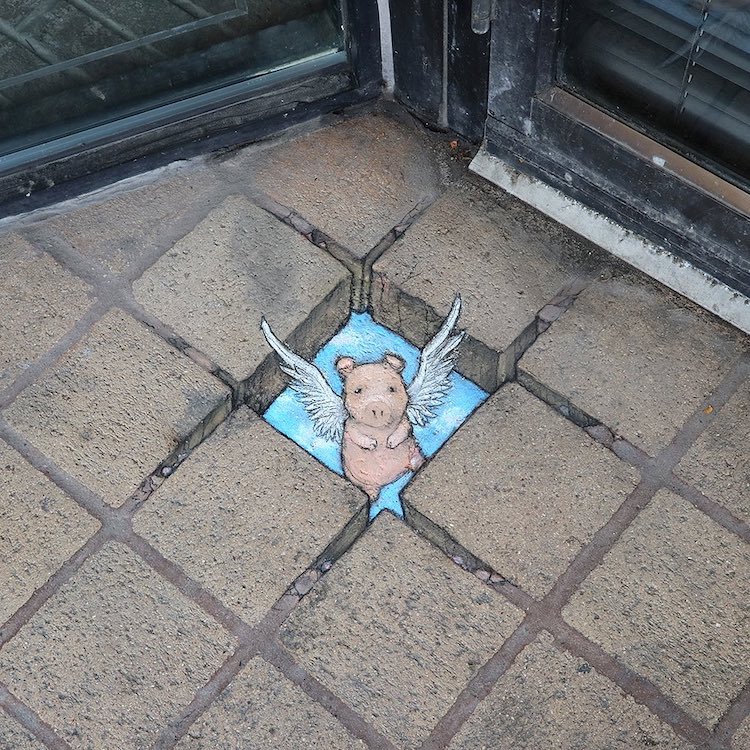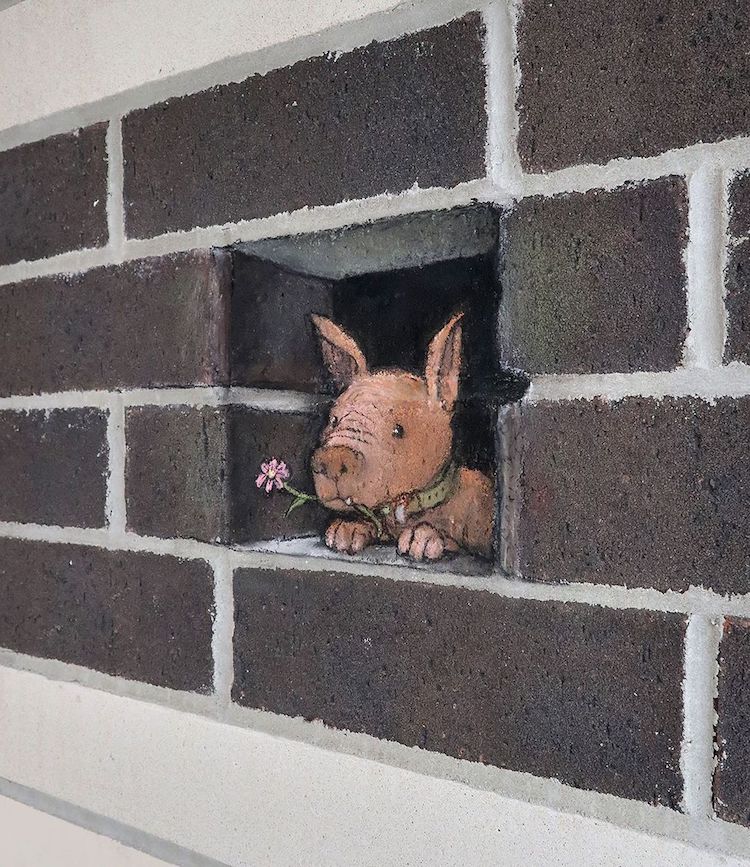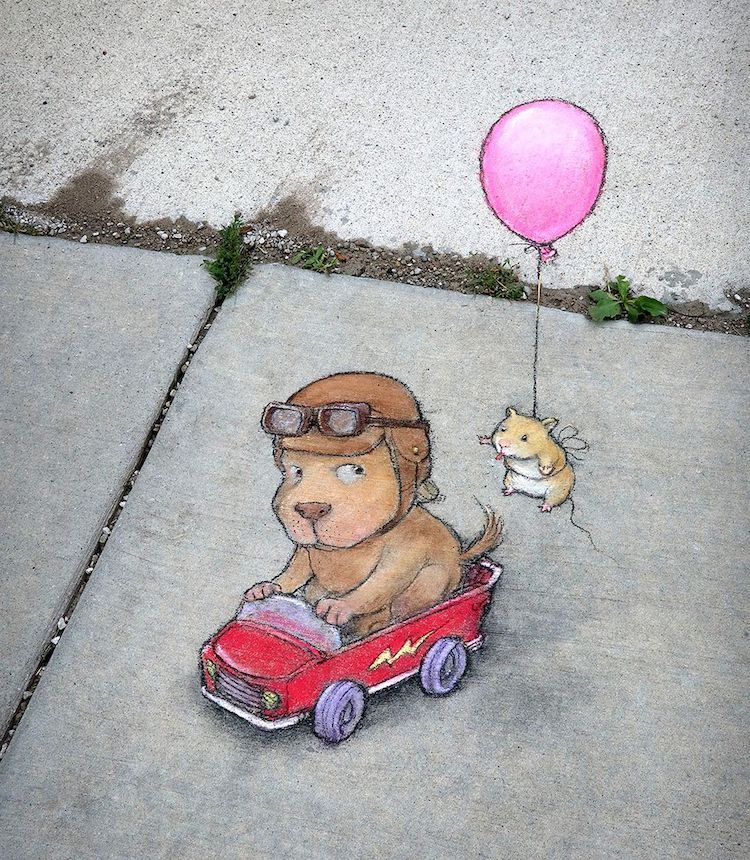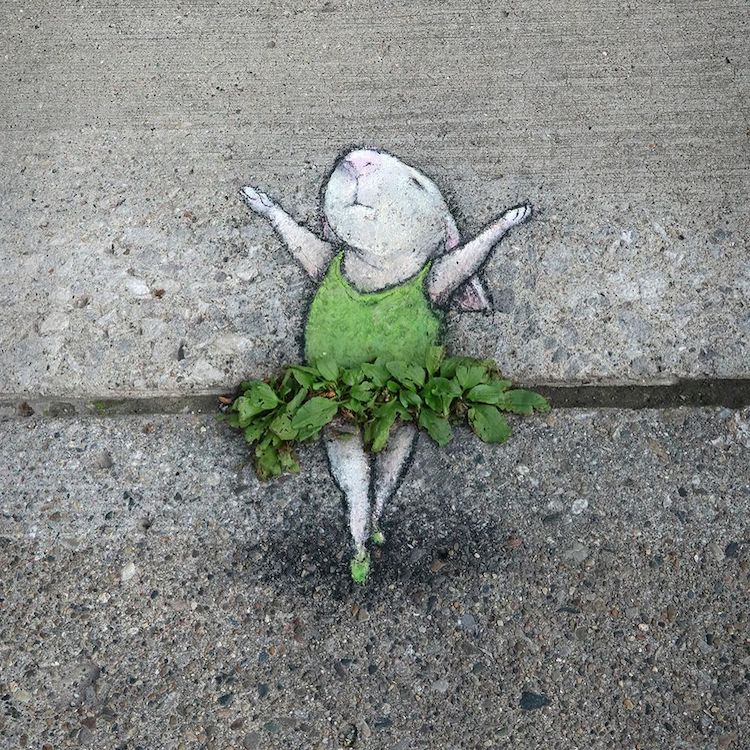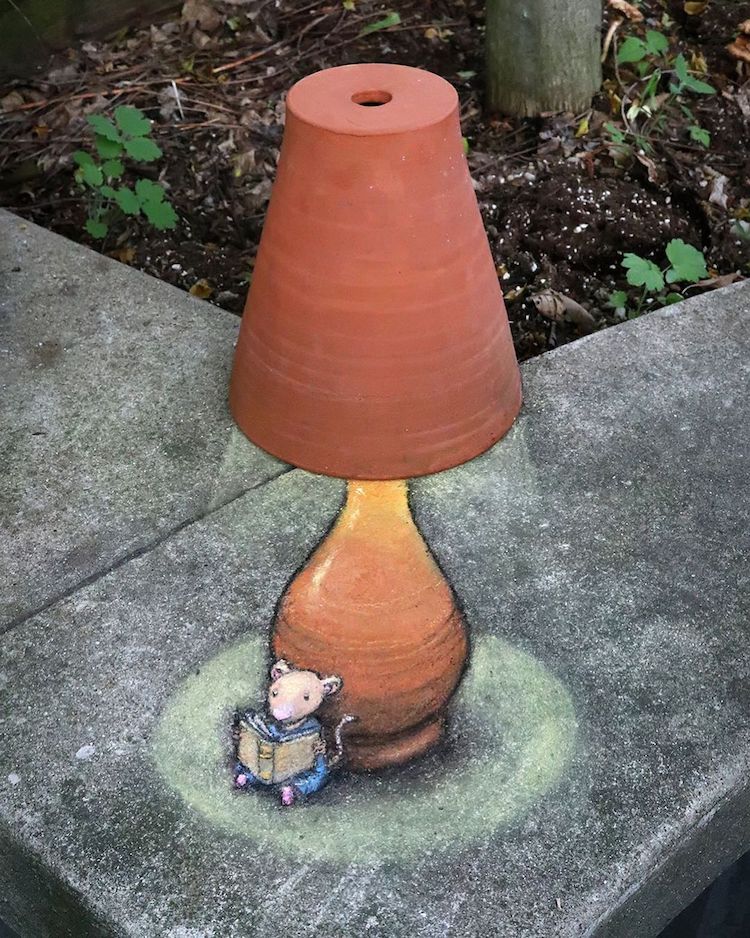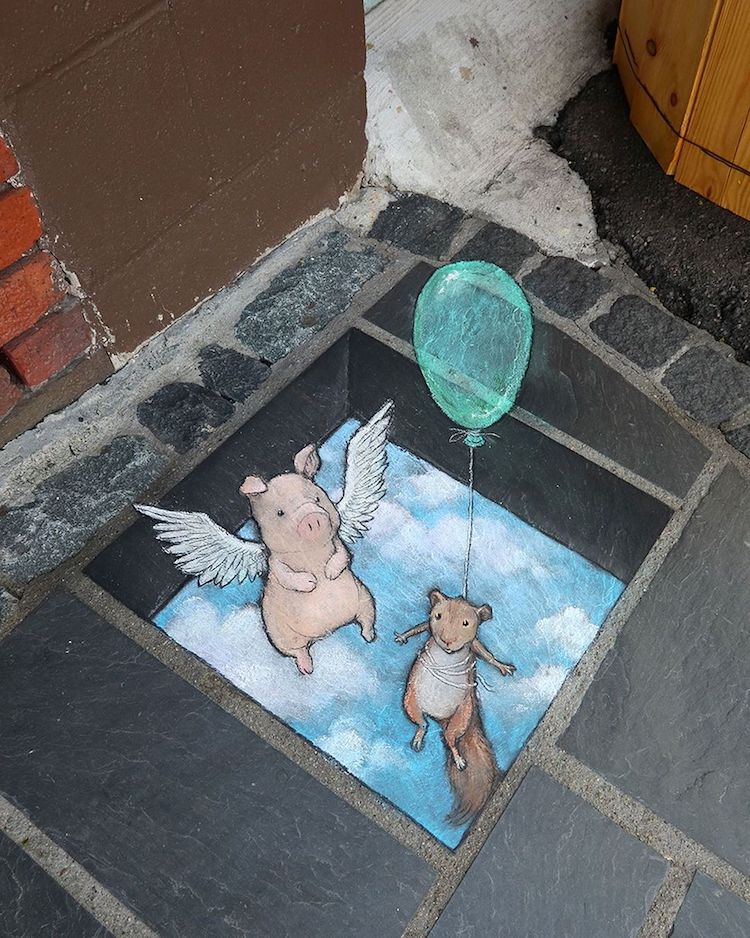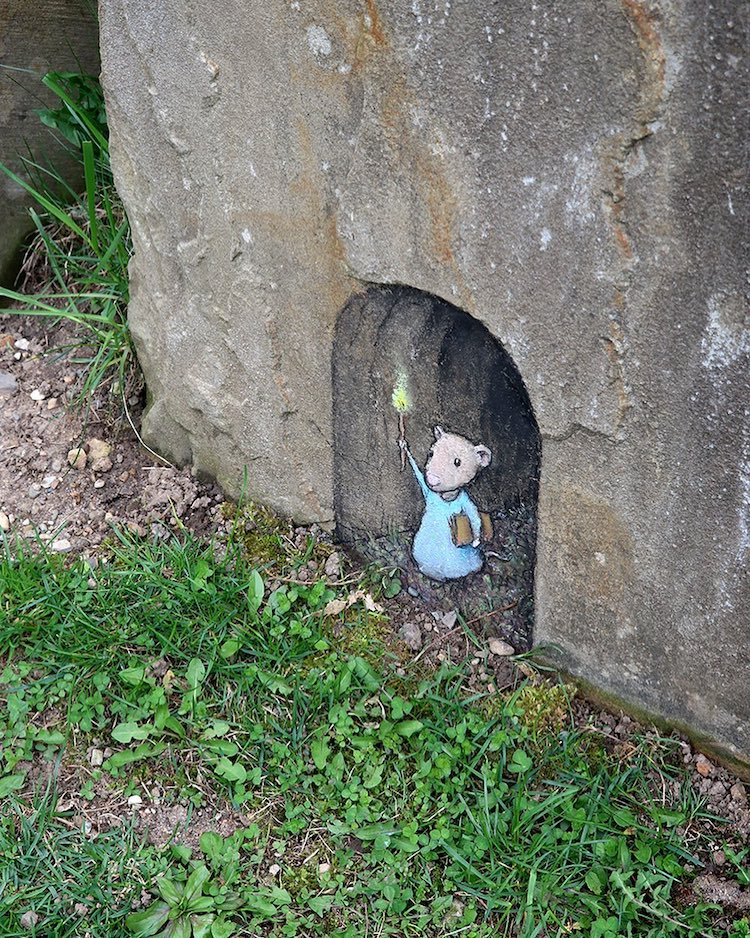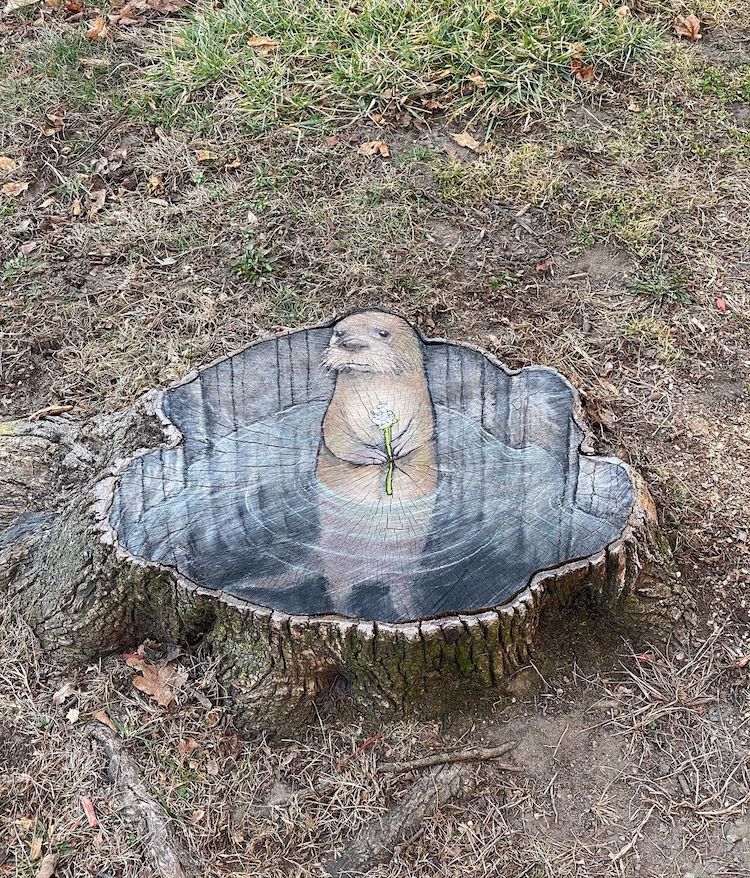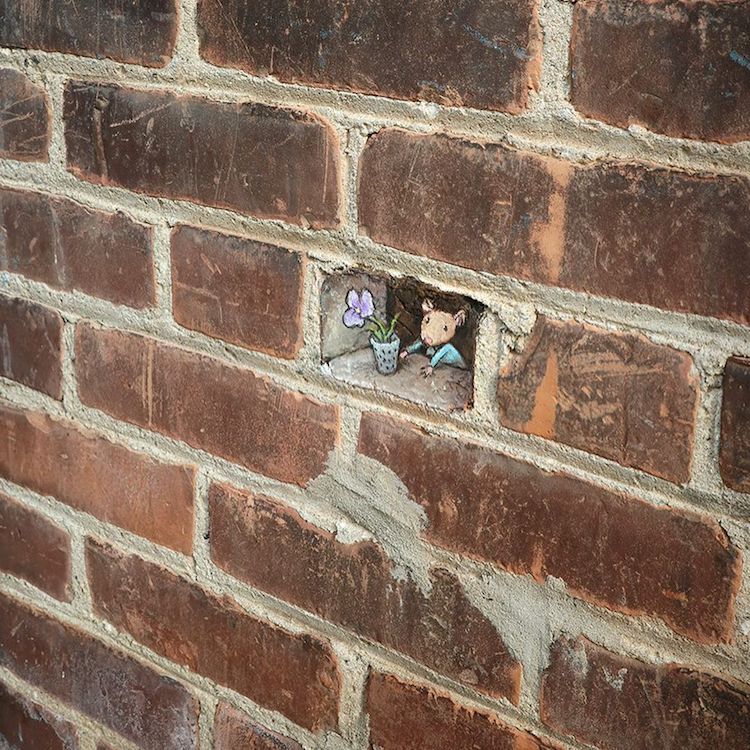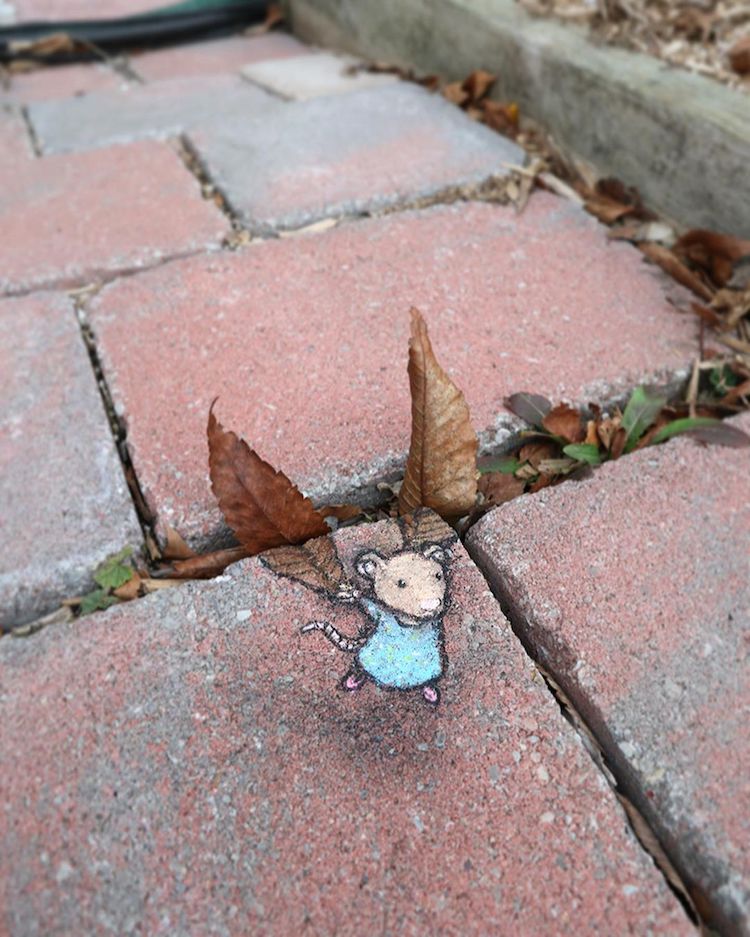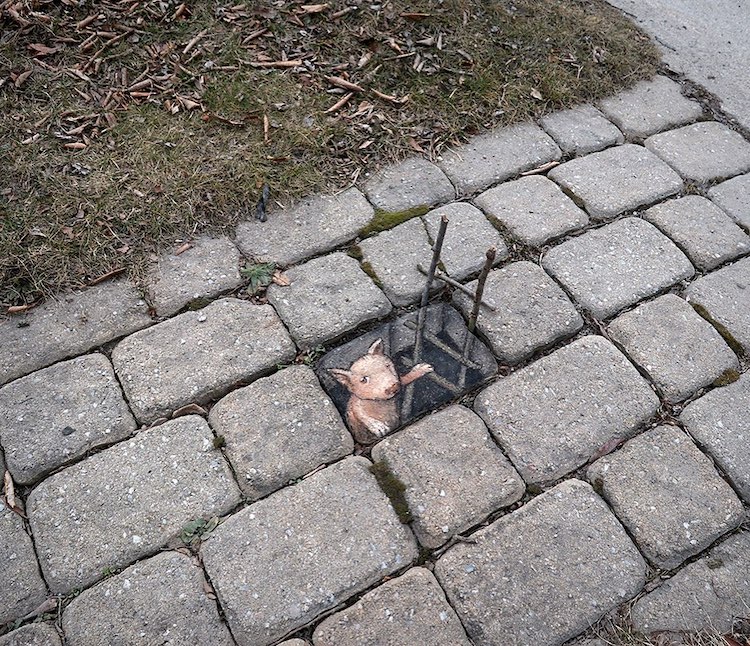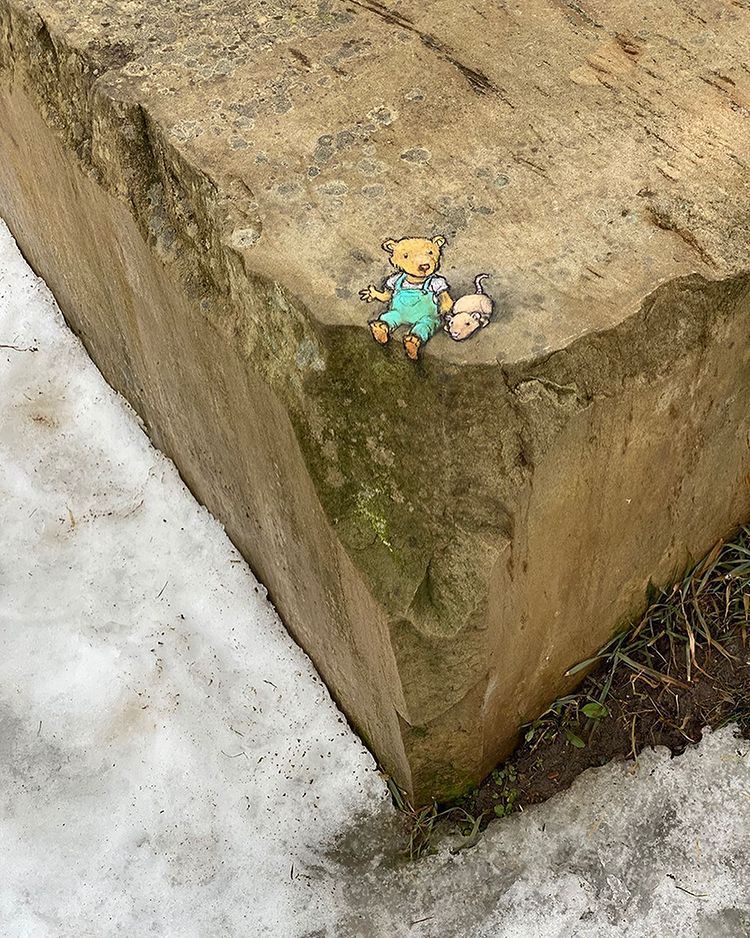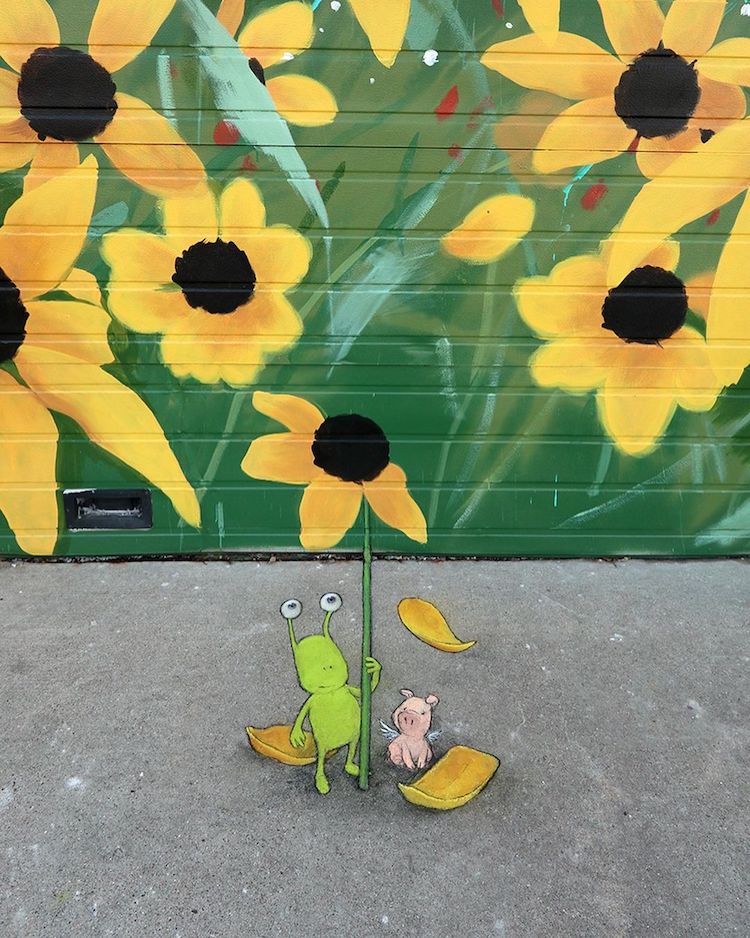 If David's creativity has sparked an artist in you, you're in luck! He has a new book, "Chalk Art Handbook" where he spills the beans on his drawing tricks and secrets. You can also purchase his book full of these whimsical creations over on Amazon!