If you visit the beach this summer, we hope you're careful in the water. It's not because it's harmful but the ocean, after all, is an ocean and there are plenty of organisms alive in a single drop of seawater.
With every gulp or splash of water in your eye, there are tons of tiny ecosystems you could accidentally ingest. This picture by David Littschwager shows what a single drop of ocean seawater is comprised of. It looks like a lot is going in a single drop, doesn't it?
What's in it is typical of what you'll find in the ocean: from zooplankton to crab larvae to worms, fish eggs, and bacteria, it's all there.
The reason these organisms are easily visible to you is that Littschwager magnified the single drop 25 times while aboard the National Oceanic and Atmosphere Administration Ship Oscar Elton Sette in Hawaii and what's underneath it is a total mystery. To learn more about what's under this microscope, visit Dive Shield.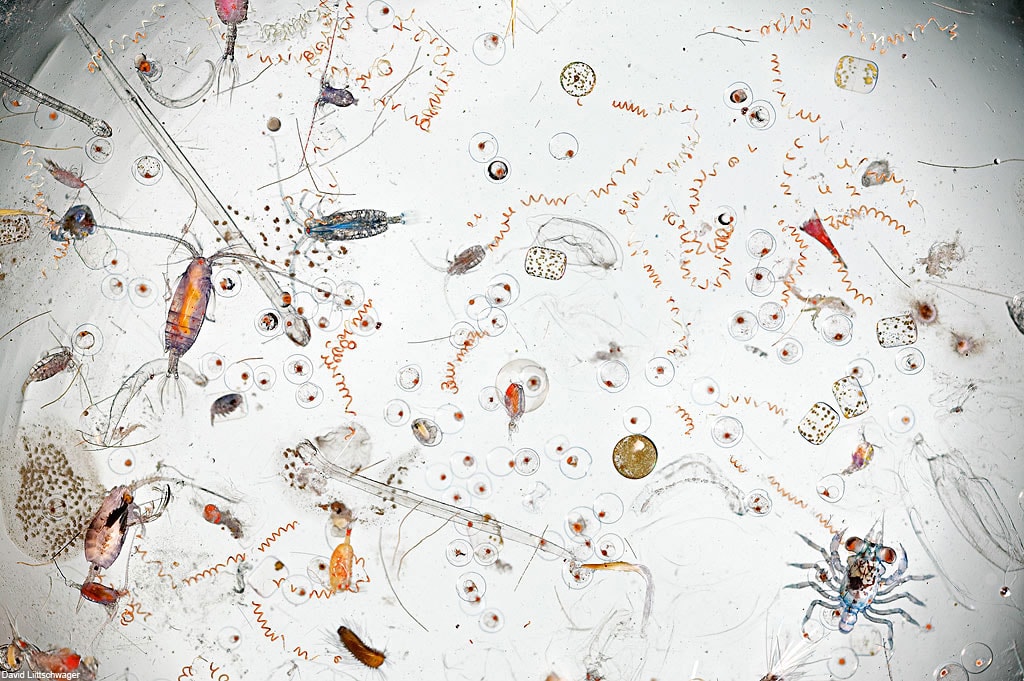 According to Littschwager, "Marine Microfauna – part of the contents of one dip of a hand net. The magnification was 2x life size, meaning that the actual frame size was a half-inch high, so depending on how big the image is on your screen you can calculate the magnification as you see it."
"To keep as much focus as possible the sample is in as little water as possible just covering the bottom of a 60mm petri dish. That takes about 15 drops of water, but you are only seeing a very small portion of the total sample."
You can order prints of this photograph over at Art.com. If you thought that was cool make sure you check out NASA's list of the best air-purifying plants for your home!
h/t: Colossal –  Photo credit: David Littschwager