Japanese artist Jumpei Mitsui has recreated Hokusai's iconic woodblock print "The Great Wave off Kanagawa" using LEGO bricks. The impressive sculpture, which measures 5 feet by 6 feet, is composed of over 50,000 LEGO pieces and took Mitsui over 400 hours to complete.
Mitsui's LEGO version of "The Great Wave" captures the dynamic motion of the original artwork, with its towering wave and tiny boats in peril. The artist used various shades of blue and white LEGO bricks to achieve a realistic depiction of the water and foam, while the boats and the mountain in the background are built with intricate details and textures.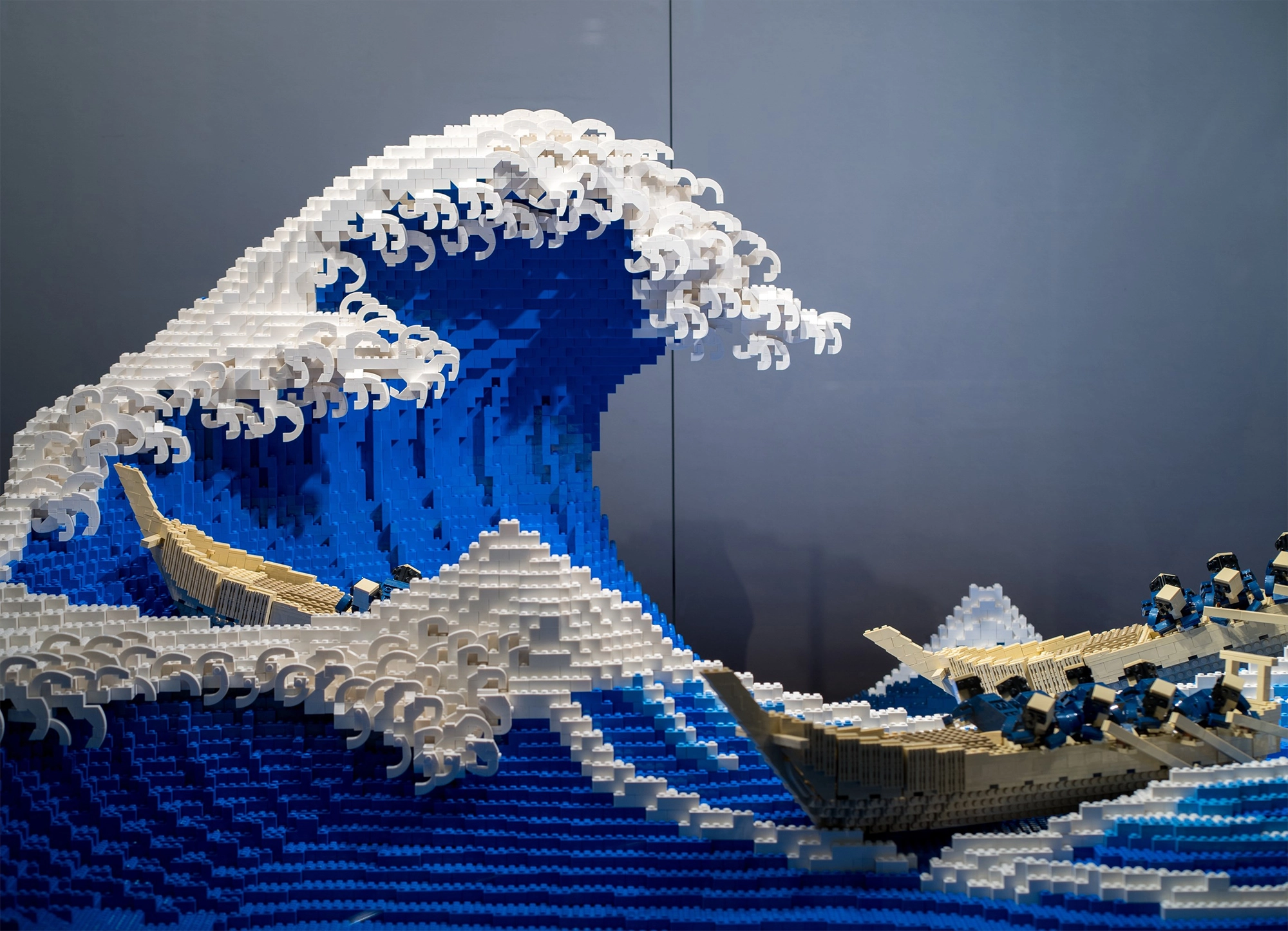 Mitsui, who is known for his LEGO sculptures of Japanese landmarks and cultural icons, started working on "The Great Wave" in March 2020, during the early days of the COVID-19 pandemic. He saw the project as a way to inspire and uplift people during a difficult time, and he shared updates of his progress on social media, where he has a large following.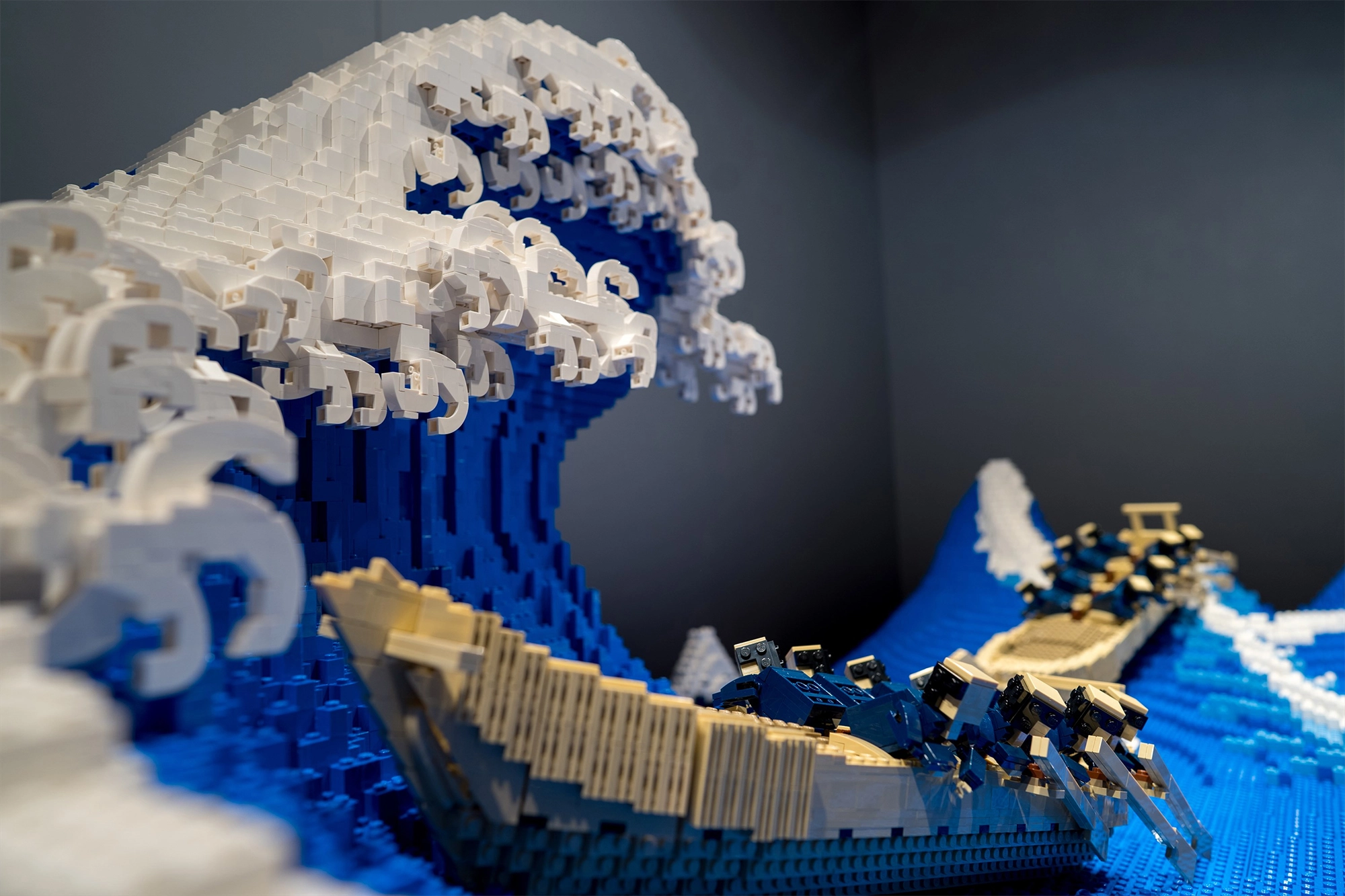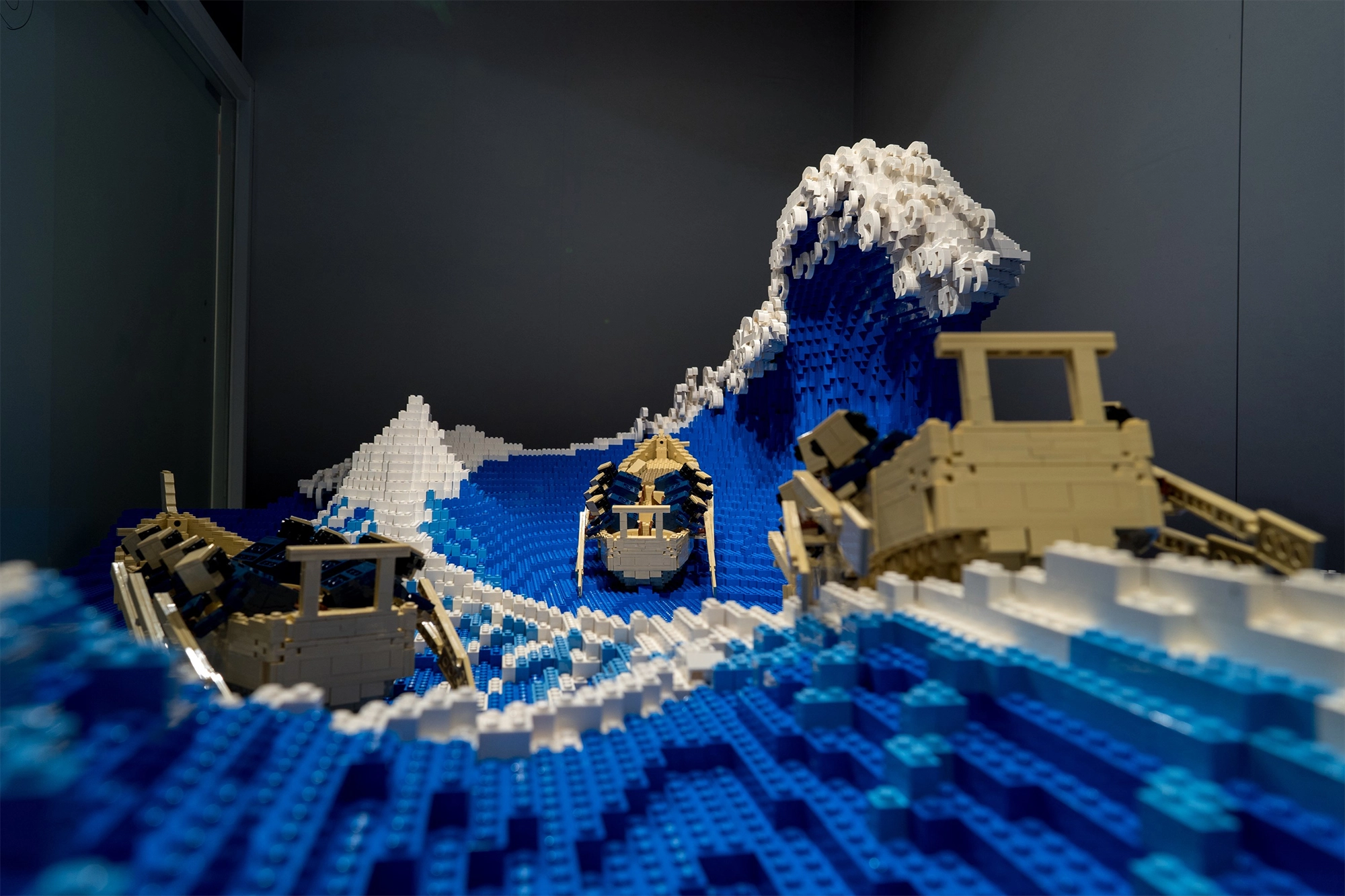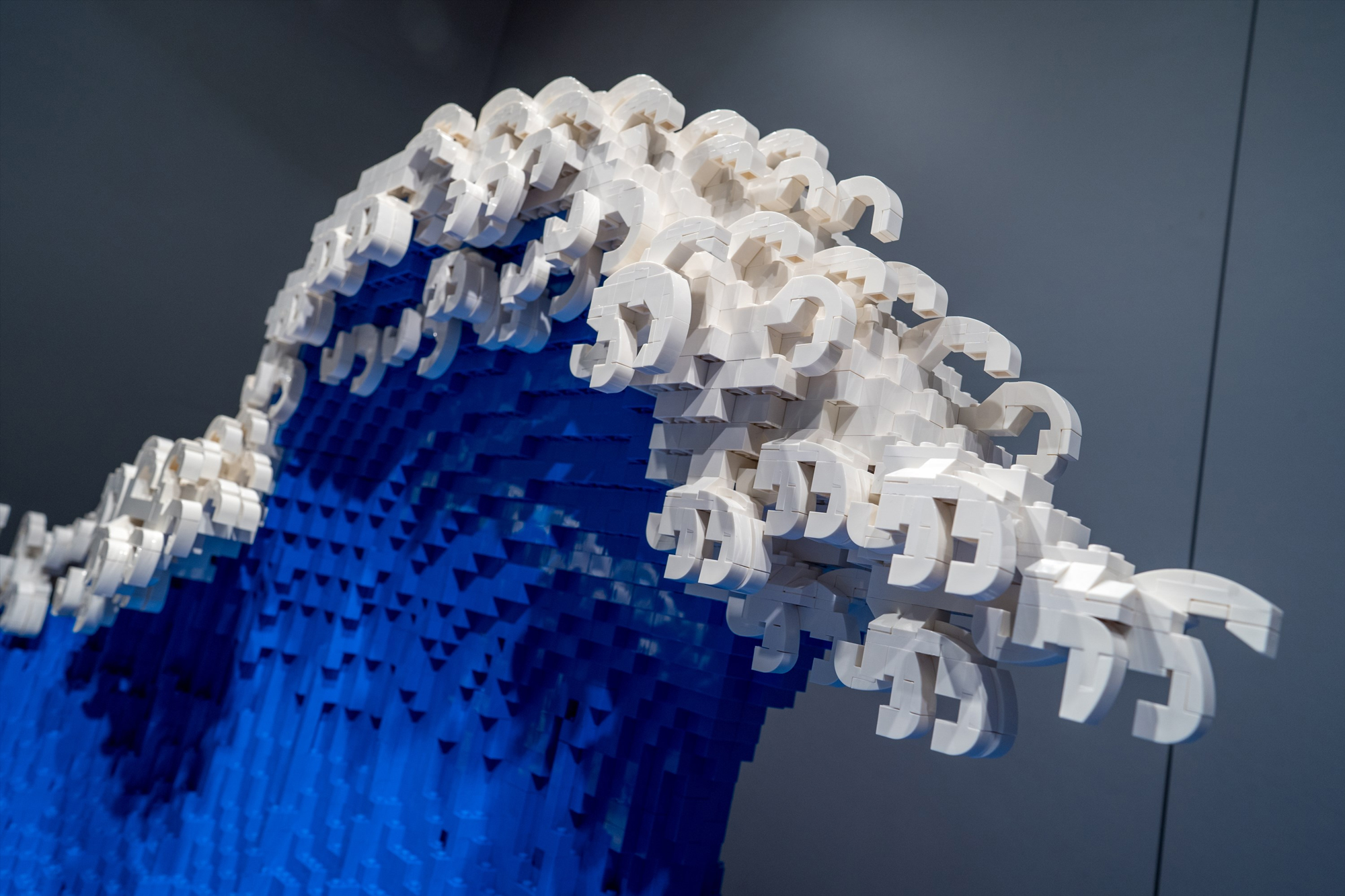 The completed LEGO sculpture was first displayed at a solo exhibition of Mitsui's work in Tokyo in November 2020, where it attracted crowds of visitors and garnered widespread media attention. Mitsui hopes that his LEGO version of "The Great Wave" will continue to spread joy and wonder to people around the world, just like the original artwork has done for centuries.
You can view this amazing sculpture at the Hankyu Brick Museum. You can also find the artist's LEGO tutorials on YouTube, and follow his work on Twitter and Instagram.