Ready to rock 'n roll? Check this out! In the heart of Yogyakarta, Indonesia, a hotshot lensman, Aditya Permana, managed to score an exclusive VIP backstage pass to a reptilian rock concert! And the headliner? A forest dragon lizard who seems to think it's the next Jimi Hendrix!
Here's the spicy bit – our shutterbug swears on his favorite camera lens that he didn't pull any funky Photoshop stunts or prank the poor lizard with puppeteer strings.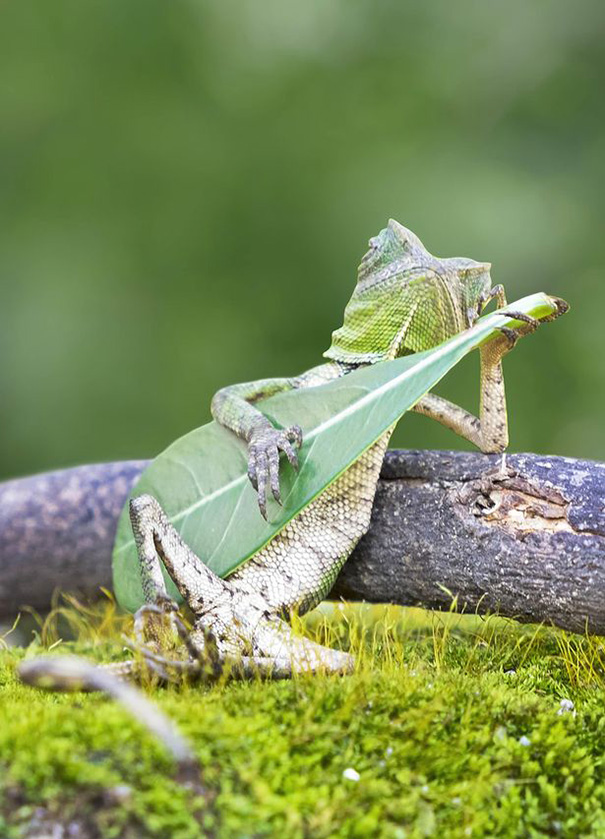 He spilled the beans to Dailymail, saying, "I didn't jump right in for the money shot. Nope, I let the lizards chill out, and get used to my presence. Then outta nowhere, this dude strikes a pose like he's ripping an epic guitar solo – and froze! Like he's on pause or something. Crazy, right?"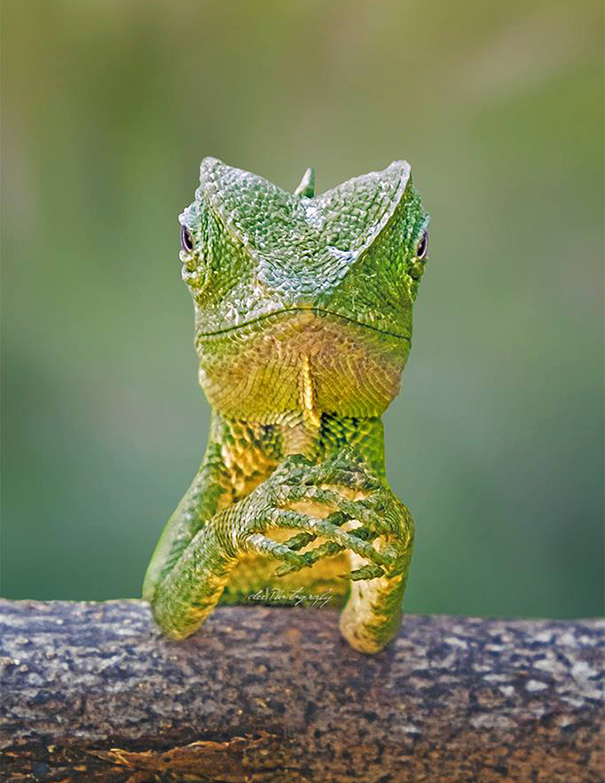 You can check out even more of Permana's amazing work here. Don't forget to give this a share on Facebook before you go!
More info: Facebook | 500px | Twitter