Wow. Could you imagine living in a world where city wires obstructed clear skies? Not long ago, cable lines lined city skies. From telephone to electrical and telegraph wires, all were suspended from high polls and massive skyscrapers before someone came up with a better idea.
Now, all the cable lines seen obstructing city views in this gallery are all underground, thankfully. Can you imagine what an inconvenience that would be today? (forget that perfect Instagram shot of that cityscape).
Back then, cities like Boston, New York, Stockholm, and Seattle were all lined with cables in the sky, and not only did they obstruct the views, they were at the mercy of the weather. Take a New York blizzard for example. In 1888 the blizzard completely crippled the city with strong winds and 40 inches of snow.
Upwards of 5,000 lines lined the skies in Stockholm between 1887 and 1913 until the tower they hung from burned down in 1953. If you look back on old postcards of Broadway in New York City, the cable lines make an appearance there too.
A telephone tower in Stockholm, Sweden, with 5000 connected lines. It was used between 1887 and 1913, but the tower stood there until 1953 when it fell down after a fire.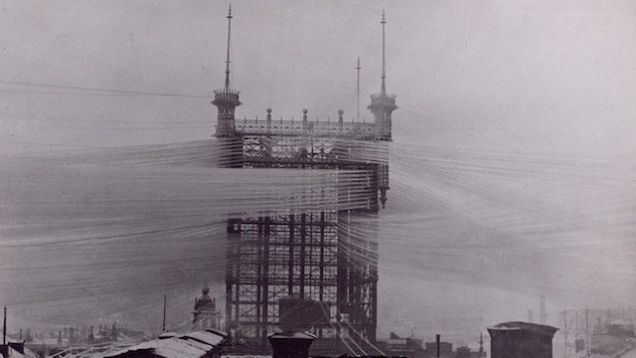 The railway station at Pearl Street, Boston, Massachusetts, after a hurricane in January 1881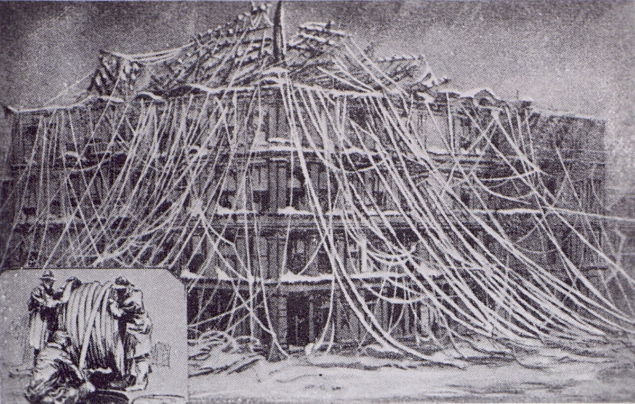 City Wires over New York, 1887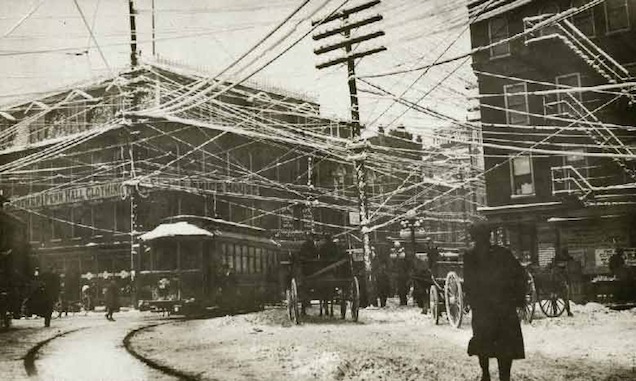 An 1880s postcard of Broadway, New York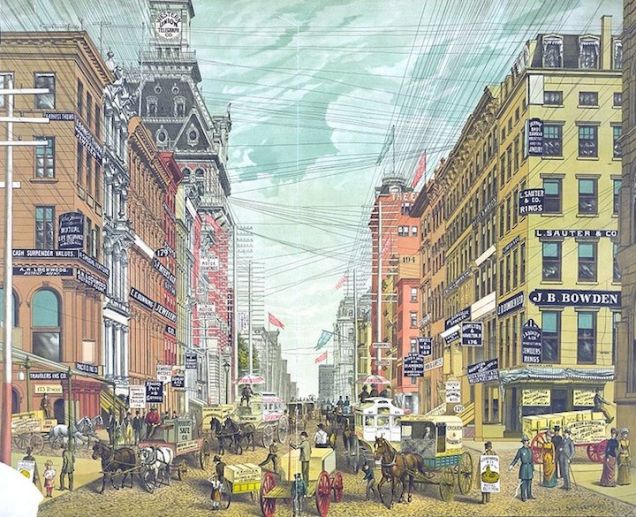 A New York street during the blizzard of 1888, occurred between the 12th and 14th of March and paralyzed the city with 40″ of snow and winds up to 60 mph, creating some 50 ft high drifts.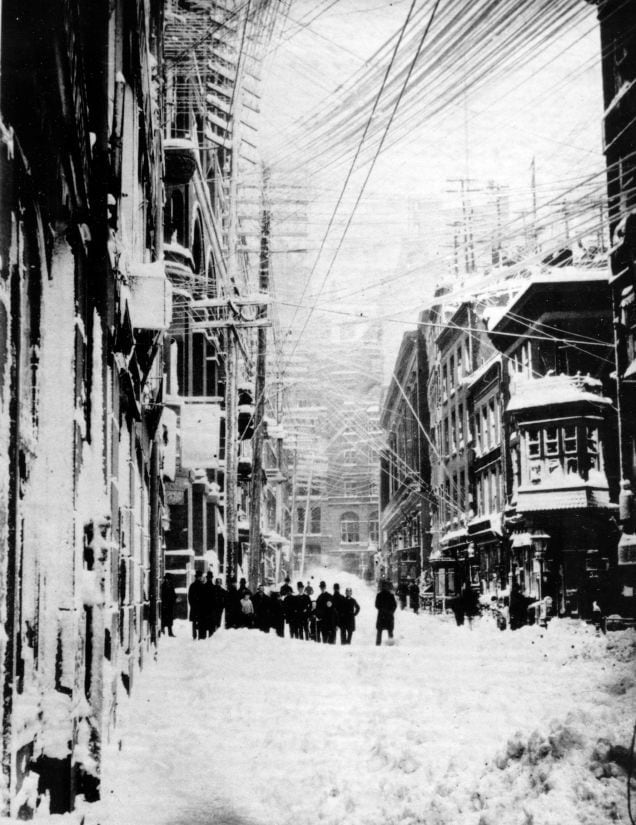 On a telegraph building in Stockholm, Sweden, 1895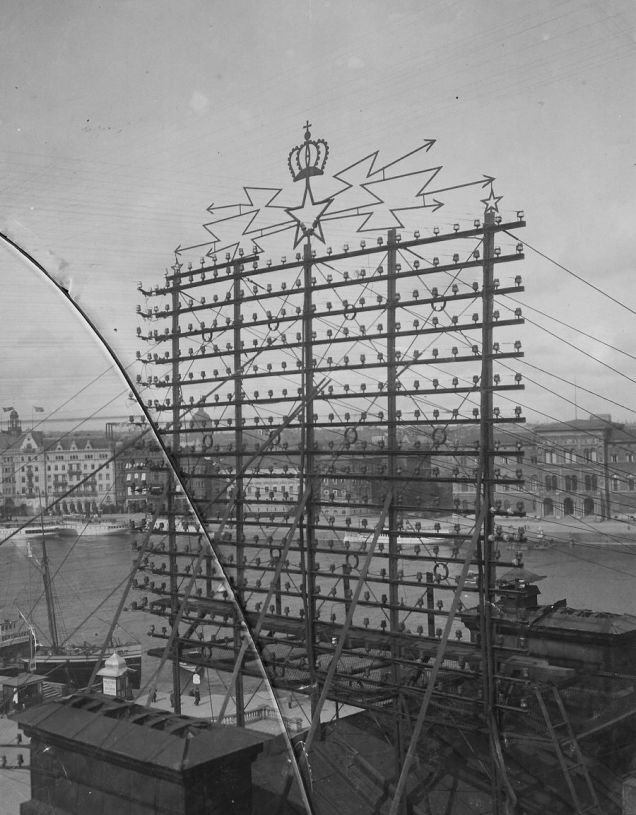 70-foot poles were part of the scenery in the early days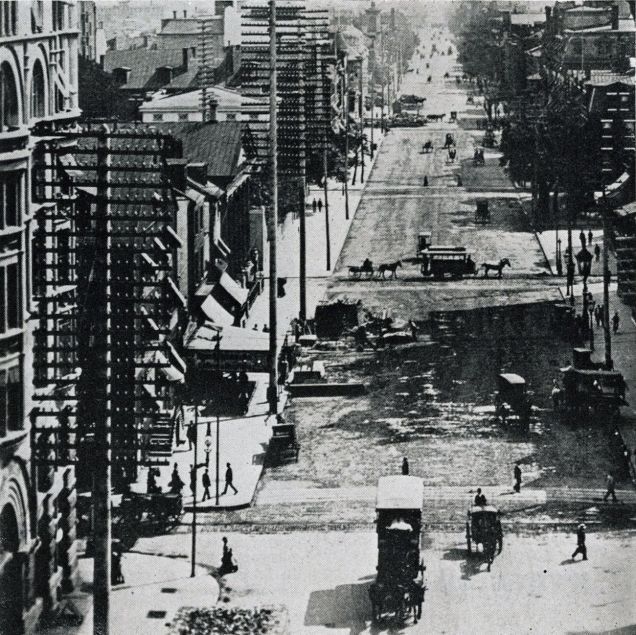 Dozens of telephone wires on roofs, in Stockholm, Sweden, between 1890 and 1900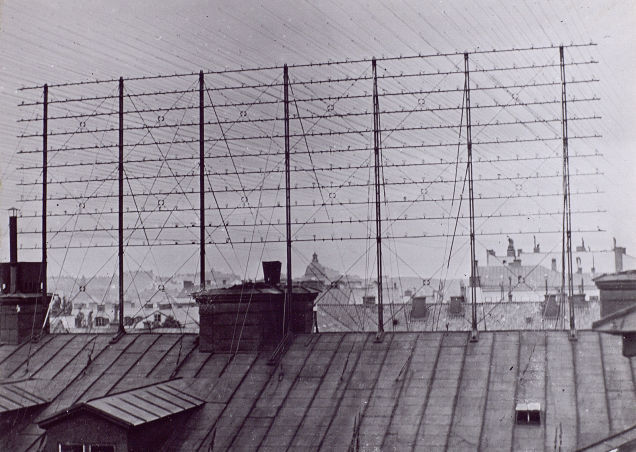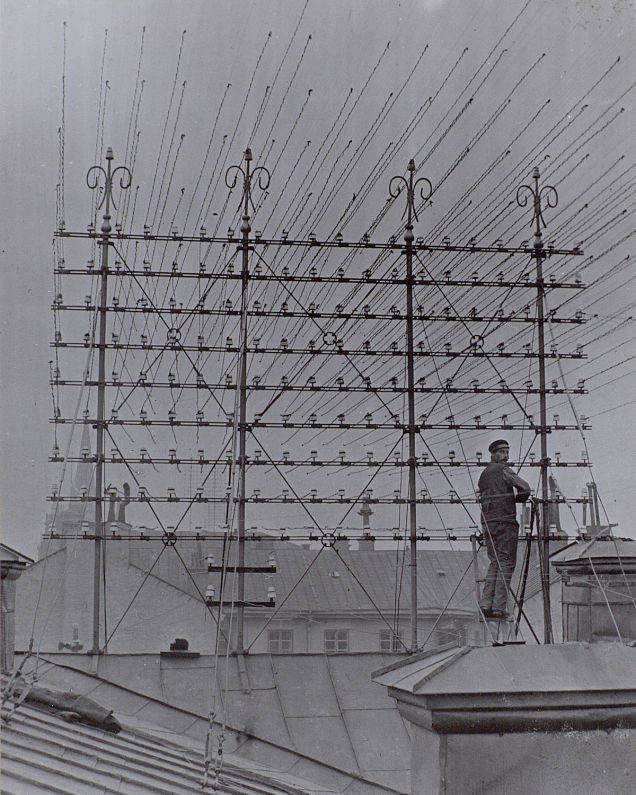 Telephone pole line construction in New York, c. 1903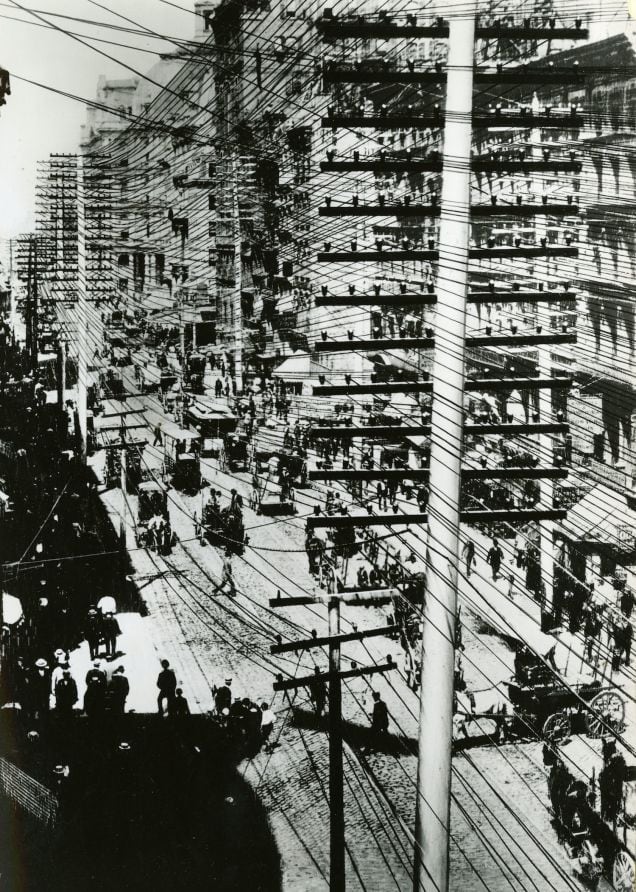 Pratt, Kansas, 1911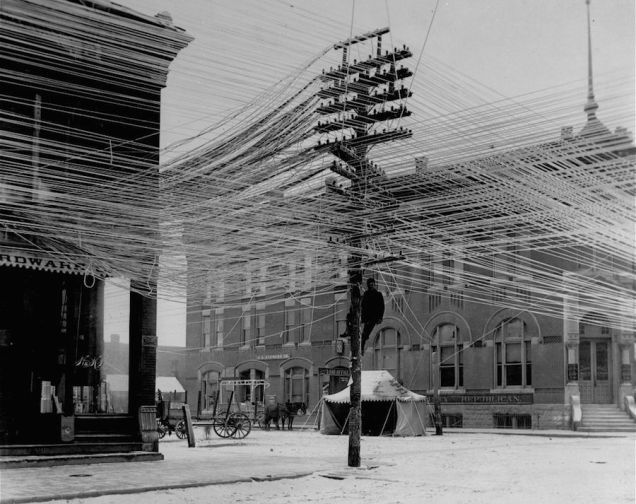 Telephone lines and supporting structure in a lane west of Main Street in Vancouver, British Columbia, March 1914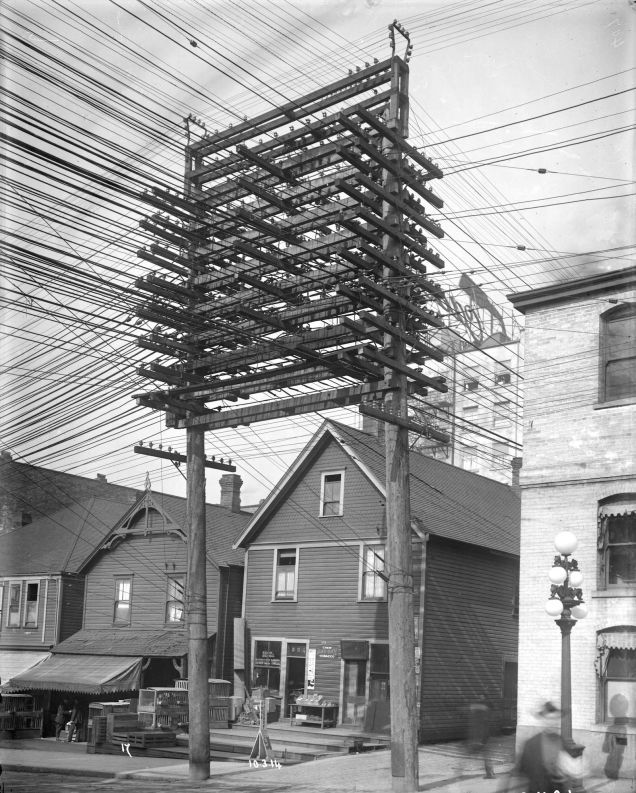 Looking north up Albion from 36th Street in Seattle, Washington, 1952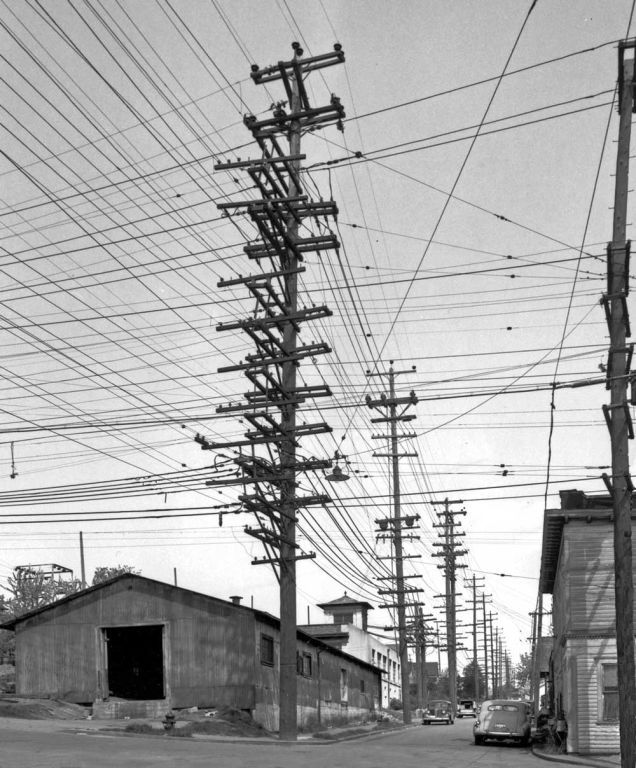 Like what you're reading? Then give this post a thumbs up and share it with your friends on Facebook before you go.