Oh, hello there, human. You've had one of those days, huh? All fancy-shmancy office stress. You know what would be purrfect? To let your fur down with a bottle of wine. Only snag? You're looking around, and all you see is little ol' me, your cat. And you think we can't handle a bit of the grape, huh? Well, think again, kitty cat!
Feast your eyes on this bottle of Catnip Wine, not to be confused with a mirage induced by your late hours. That's right, feline-loving human! A wine made just for us kitties by the wizards over at Pet Wine Shop in Colorado. It comes in multiple delectable varieties, just to tickle our whiskers: MosCATo, Pinot Meow, Catbernet, White Kittendel, Meowgarita, and even more in adorable 8 "Meownce" bottles.
Now, hold on, before you get all fretful about kitty DUIs – it's non-alcoholic. But there's a twist, my good human, it contains catnip, so you might want to take the wheel if we're hitting the road after.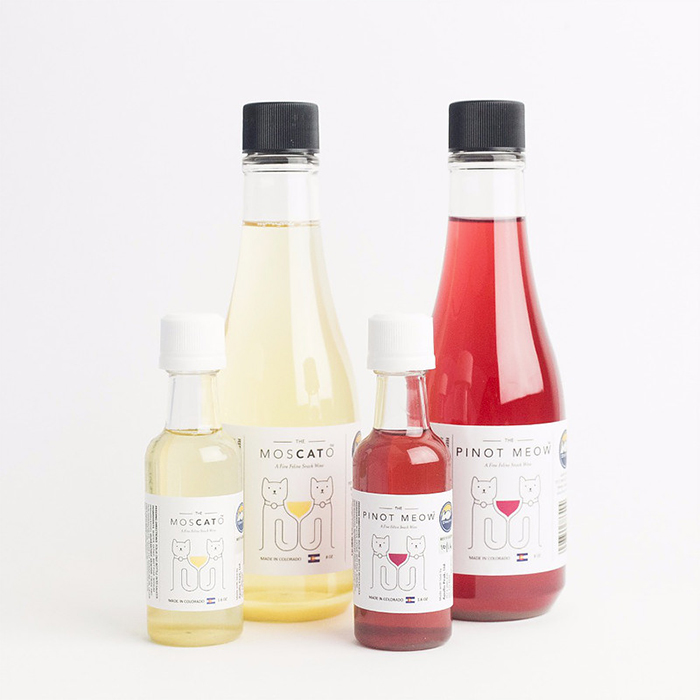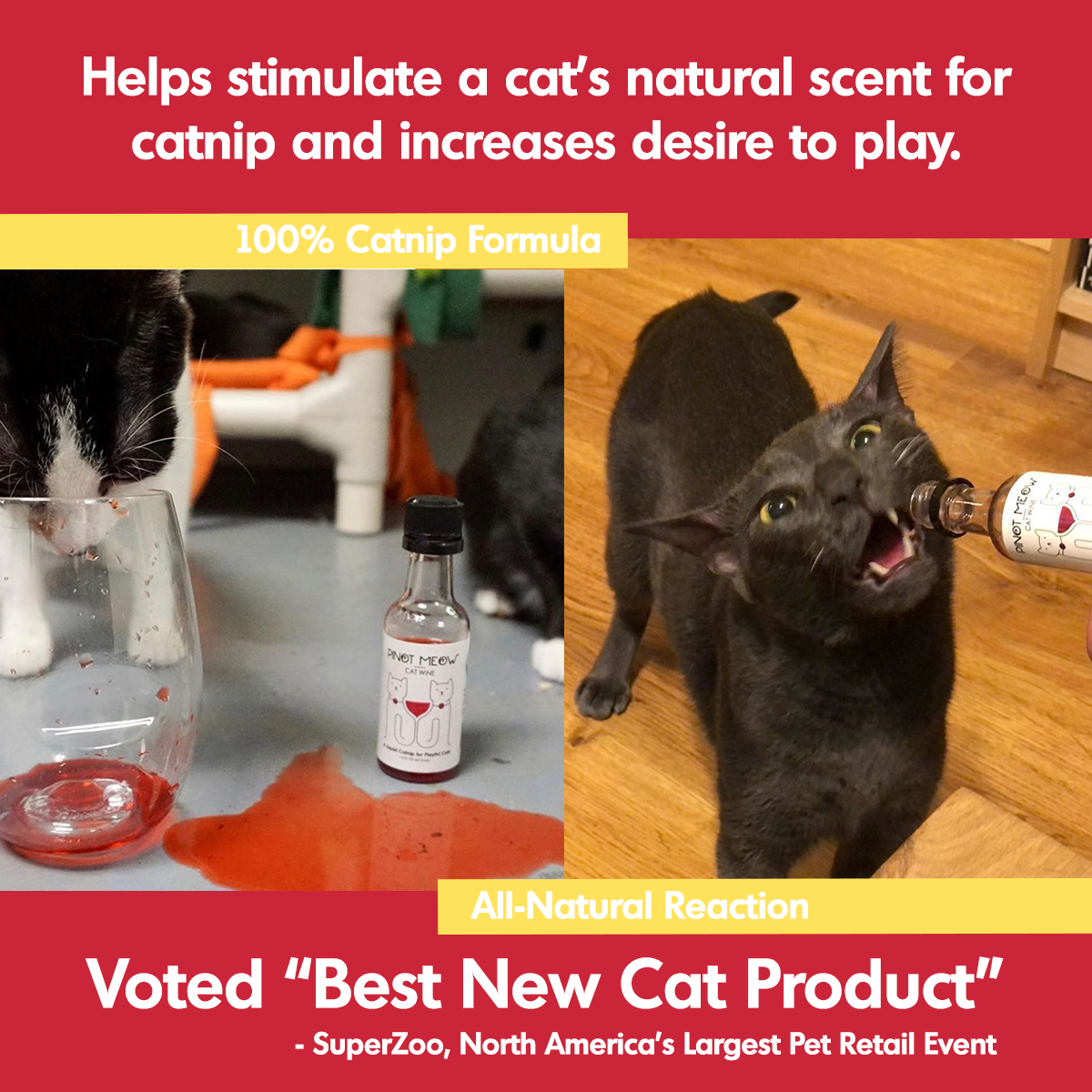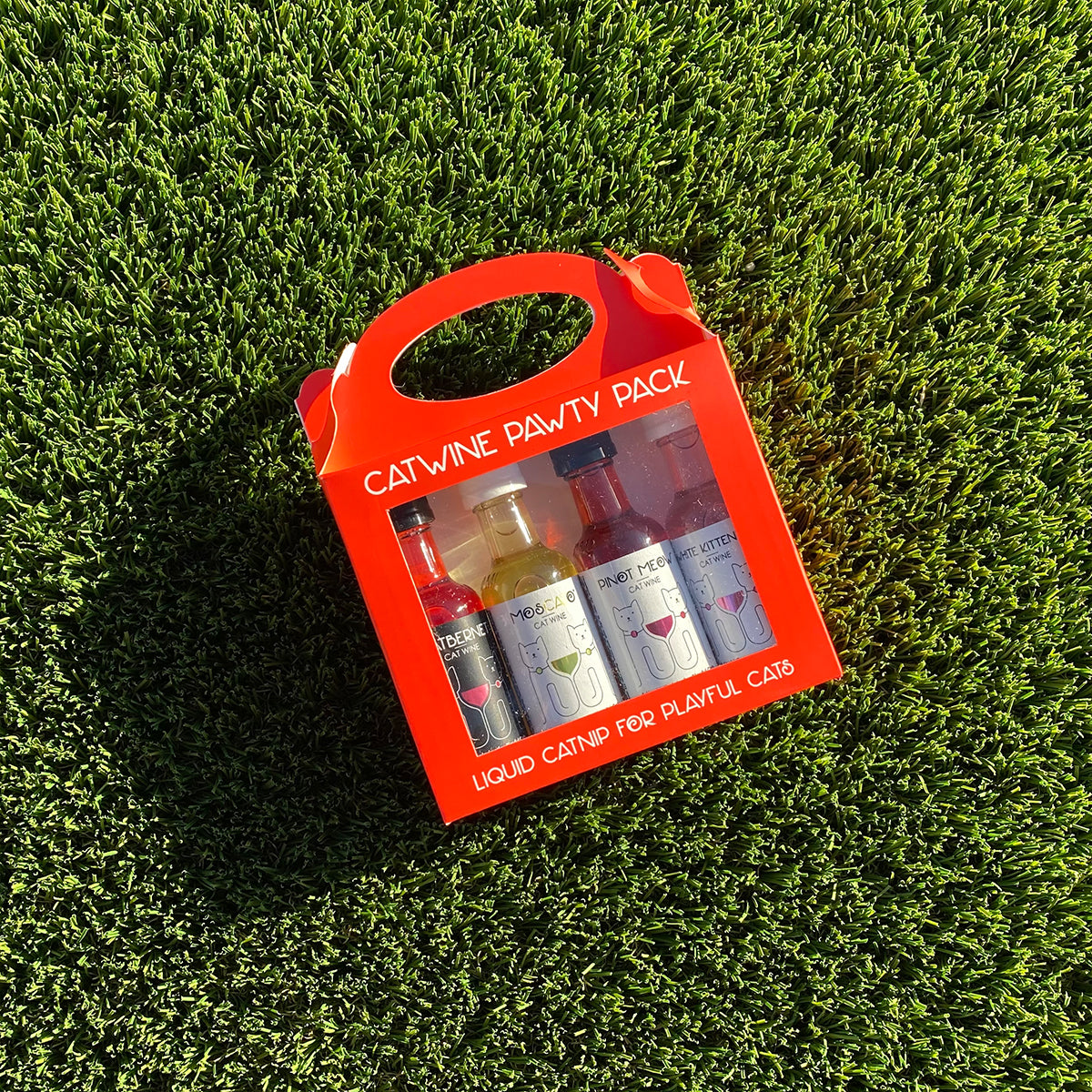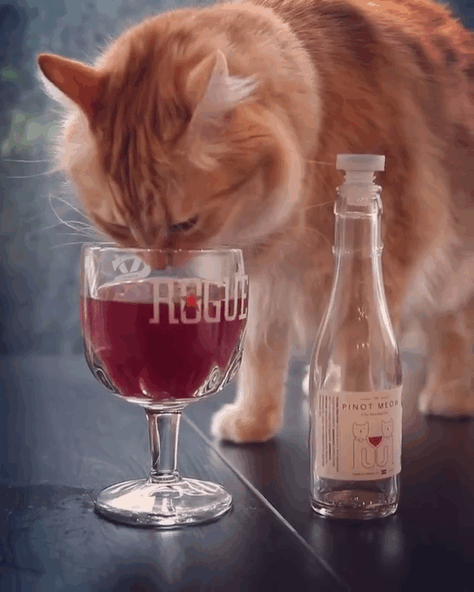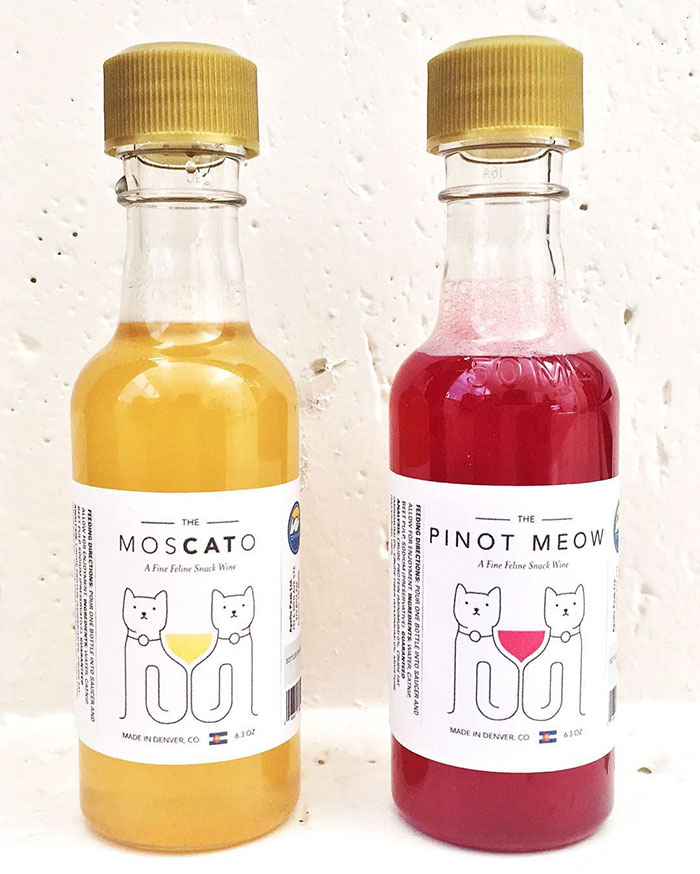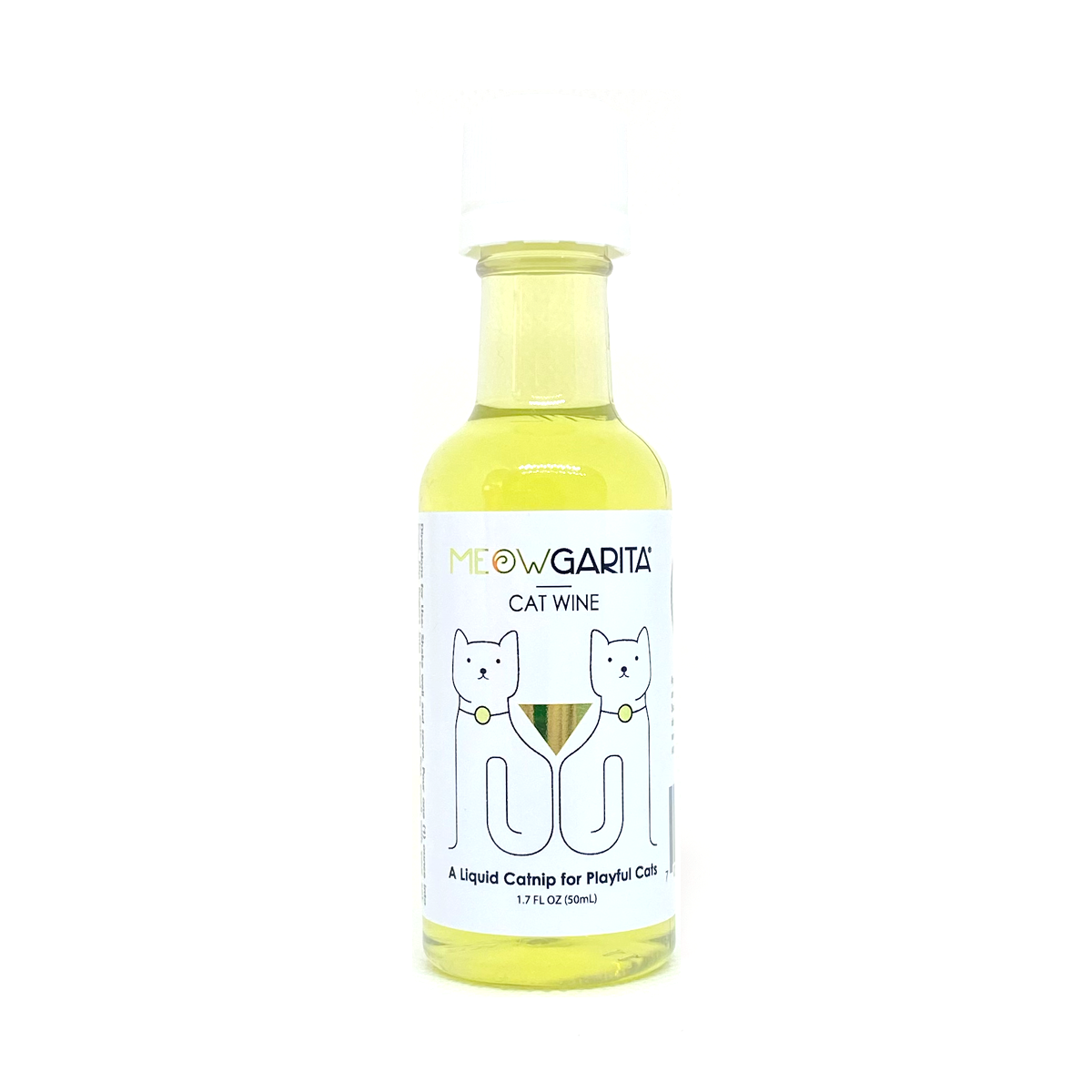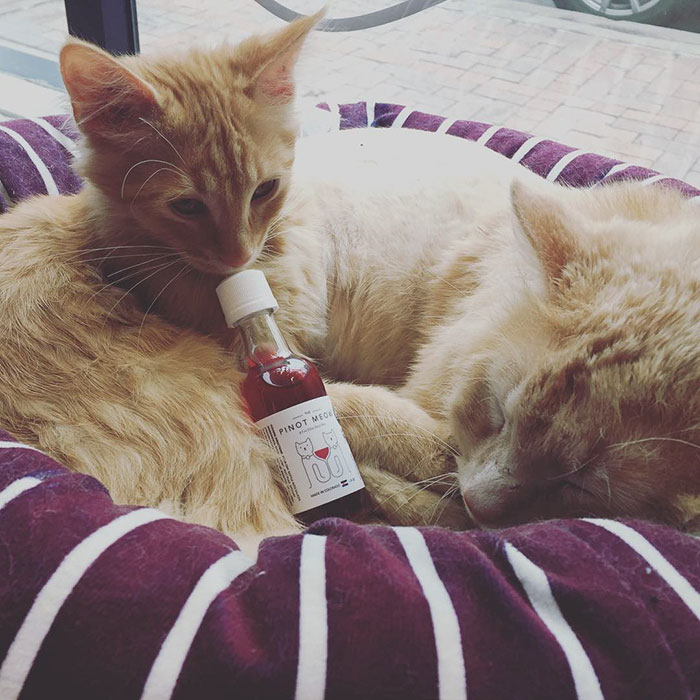 The Pet Wine Shop website knows what's up. It says: "Why Drink Alone?!". They've clawed their brains out to craft a non-alcoholic, catnip-packed cat wine just for us sophisticated felines. And let me tell you, it's an absolutely scrumptious blend for cats of all ages.
Served alongside your favorite cat food, it's simply the cat's meow! You can read more and purchase them here!