Seattle- based company Artful Ashes is helping loved ones during the grieving process by creating cremation jewelry by swirling your ashes into glass for those who have passed away.
Through the use of glass blowing, the company collects one tablespoon of your loved one's ashes to include them in a glass orb and or heart design.
"Our artists capture the essence of your loved one's spirit in a swirl of color and ashes, sealed forever within beautiful glass art," they write. "These amazing pieces comfort your grieving, allowing you to hold and treasure your memories." The ashes appear in a coiled pattern entwined with effervescent colors. Each memorial comes with an inscribed message with their loved one's name.
According to their website, the hearts are approximately 3 1/2 by 3 1/2 inches and 14 ounces, the orbs are roughly 3 inches across and 14 ounces, and the Angel Wings are about 1 1/4 inches across and 1 ounce. Also, all glass designs are made of solid glass.
Artful Ashes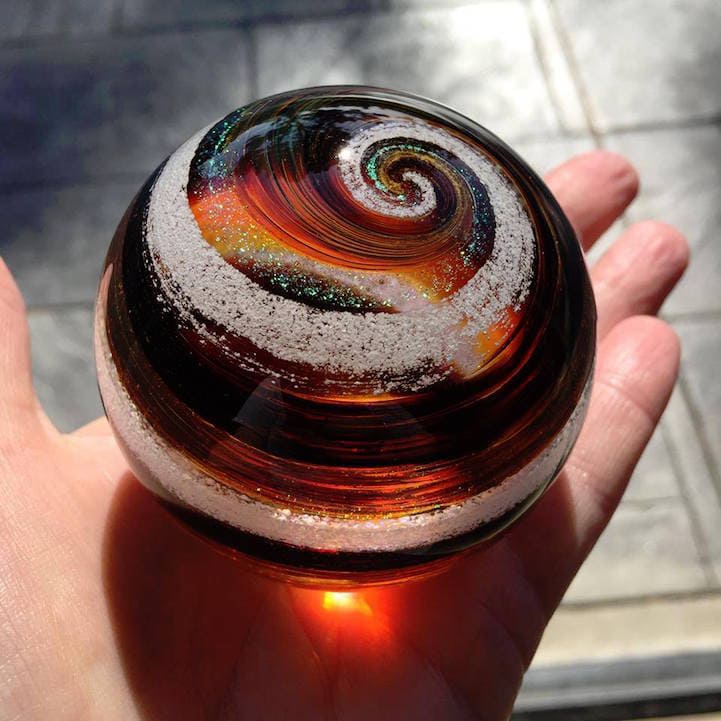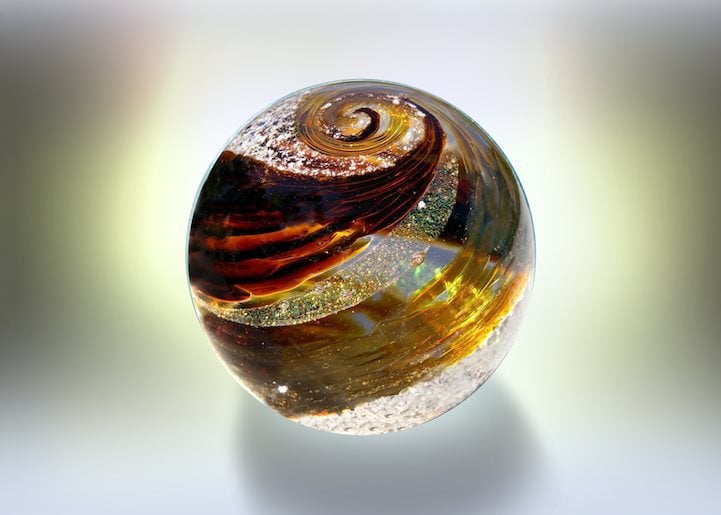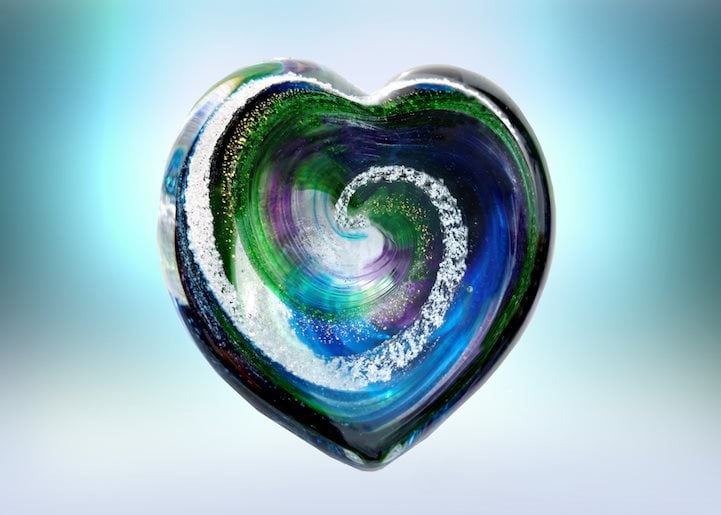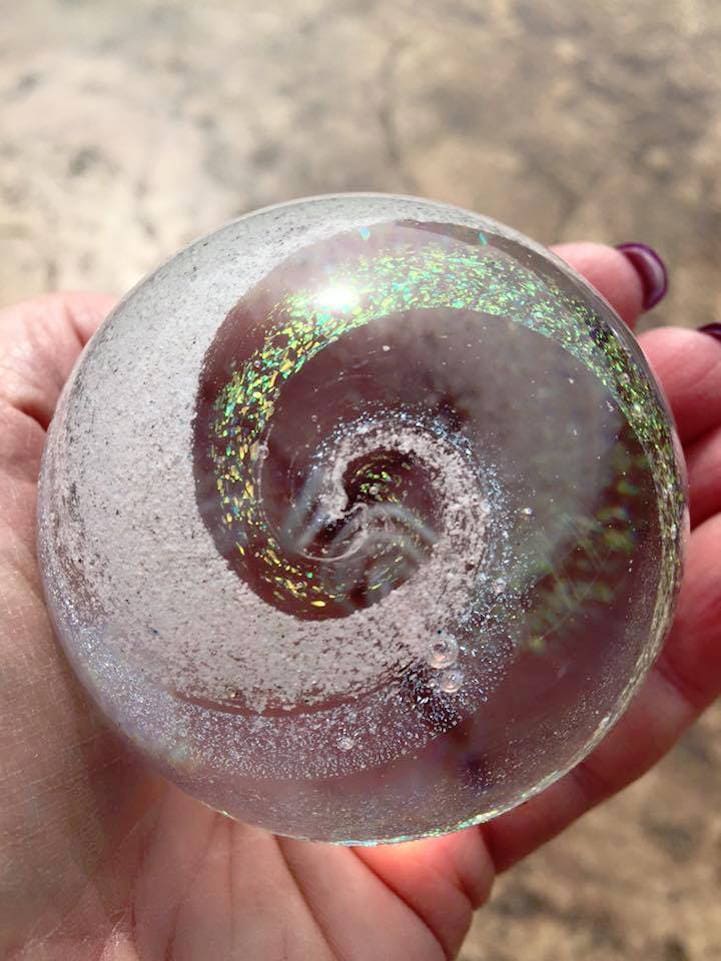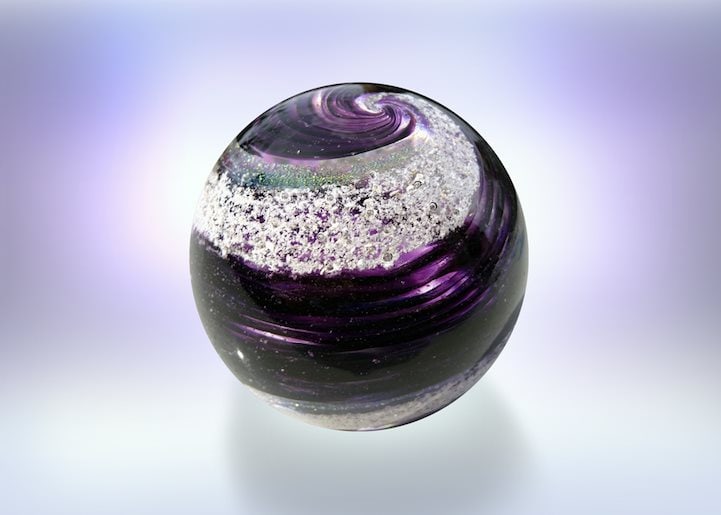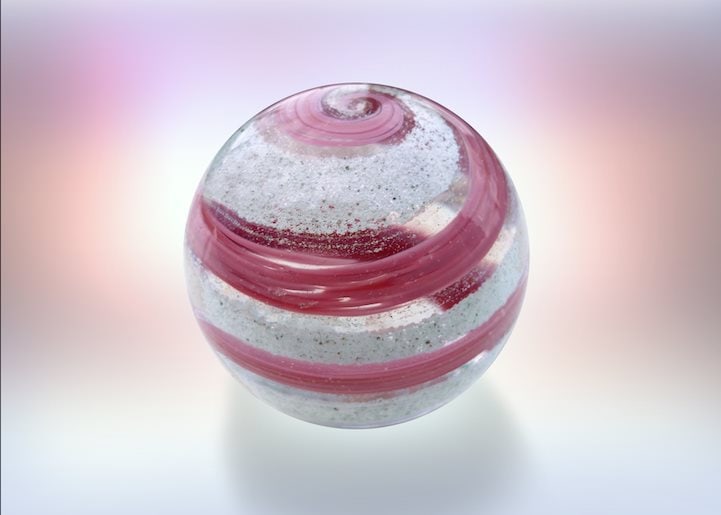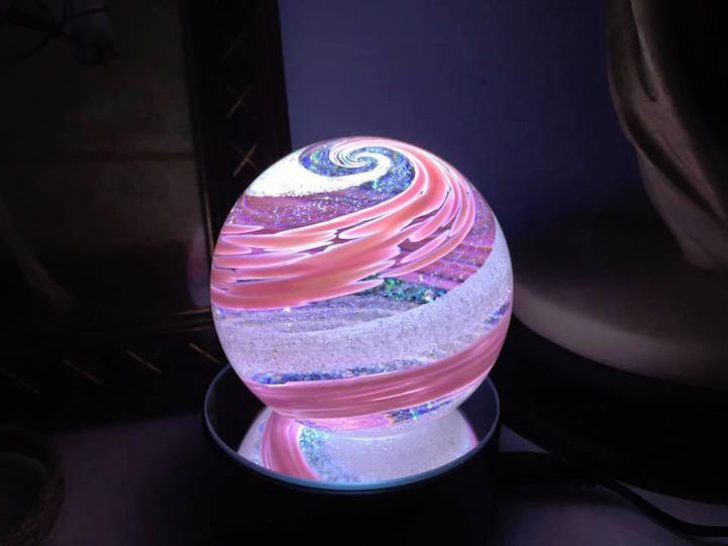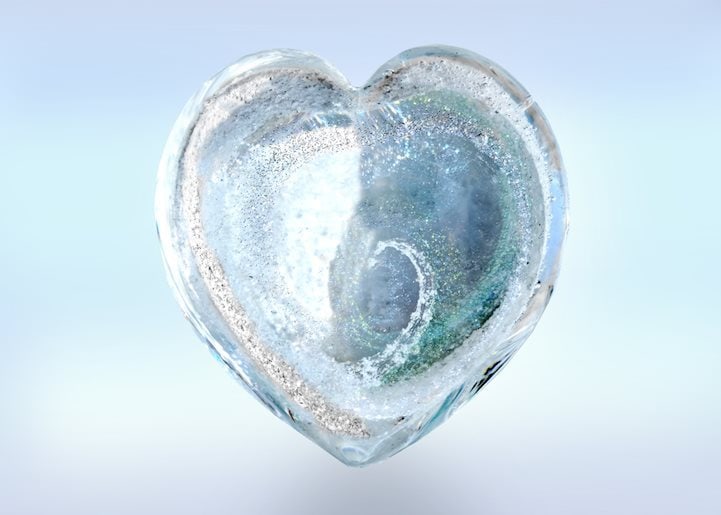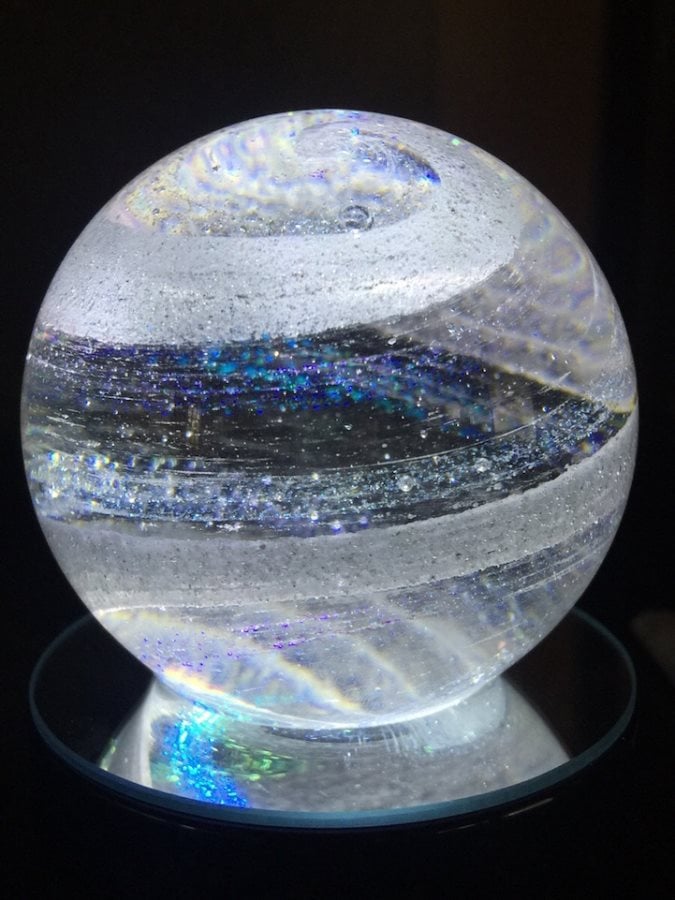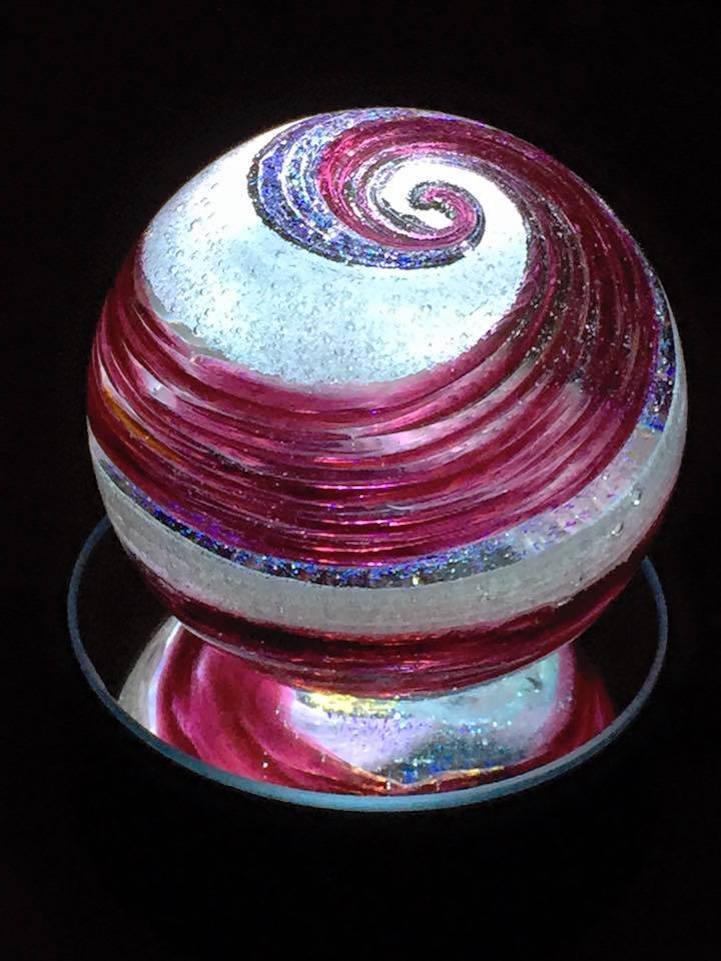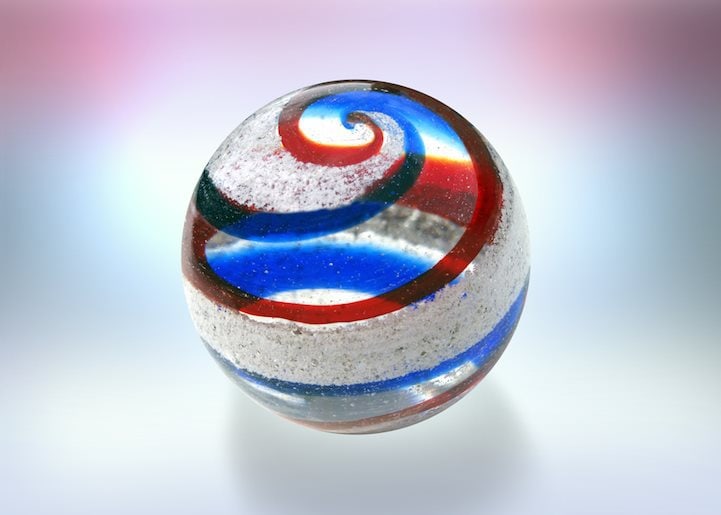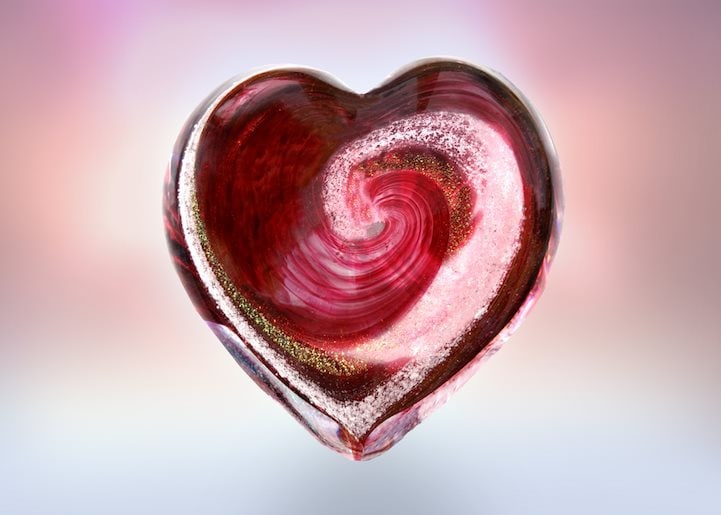 Prices vary depending on which glass creation you choose, but if you're interested you can check them out here for more information.
You can also keep up-to-date with them on their Facebook page. Think these are cool? Check out this company that will turn you into a tree when you die!
More info: Artful Ashes